May 31st, 2018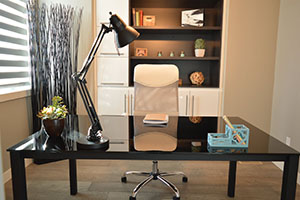 Perhaps you haven't heard of minimalism yet. Minimalism focuses on what you love and weeds out everything you don't need. Minimalism in design style is where practicality and functionality meet excellence and beauty. Frameless cabinets in Johnson City, TN are the perfect cabinets for the modern day minimalist. To learn more about our frameless cabinets, call Miller's Casework today at (931) 739-9292 for a free consultation.
Practicality and Functionality
Minimalists want functional, practical products in their lives that are durable. They don't like wasted space and want to utilize the space they have wisely. Our frameless cabinets are thicker and stronger than stock cabinets, and the lack of frame allows greater access to the interior of the cabinets. This smarter use of space means that the interior of your cabinets will hold more than cabinets with frames that are of equal size. Our cabinetry is limitlessly customizable to fit your exact needs.
Excellence and Beauty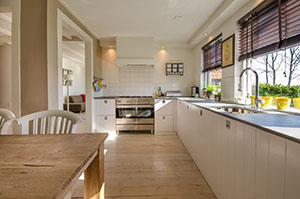 Although your typical minimalist focuses on function and smart design, beauty and excellence hold just as much value to them. Our frameless cabinets in Johnson City, TN offer a sleek, seamless design that is visually appealing and stunningly elegant. Not only are our designs sophisticated with a touch of fresh simplicity, but they are also crafted with such precision and quality that they are some of the best cabinets in the state. Our blend of timeless, Old World style and values combined with innovative technology during the manufacturing process makes our cabinetry premium-grade. We use:
High-Pressure Decorative Laminate (HPDL) and Melamine
WilsonArt and Formica brands
A variety of color choices
120 degrees and 170 degrees nickel plated hinges and heavy duty five-knuckle hinges
¾" particle board doors with HPDL exterior
Frameless cabinets are perfect for homes, restaurants, bathrooms, offices, garages, childcare facilities, shops, and more.  If you love subtle sophistication and beauty mixed with efficiency and simplicity, you might be a minimalist. So, if a minimalist design appeals to you, call Miller's Casework today. Our Old World values have been passed down through the generations, and we believe that every customer should receive nothing less than the best. Call us today for your free estimate at (931) 739-9292.