July 15th, 2021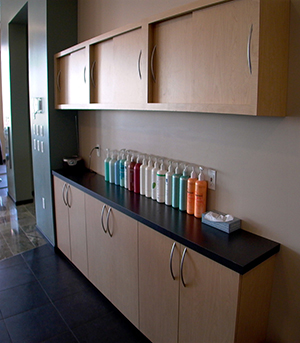 Cabinetry is an essential form of equipment for numerous commercial businesses. Cabinets keep many of the important valuables and necessities safely stored and protected, which means you need a durable and dependable set of cabinetry for your business. Luckily for you, Miller's Casework is a qualified and skilled commercial cabinetry manufacture in the Lebanon, Tennessee area.  Whether you need custom cabinets for a warehouse, school, locker room, office buildings, or anything similar, Miller's Casework is ready to assist you in anyway possible.
If you're in the Lebanon, Tennessee area, give Miller's Casework a call. We're ready to deliver outstanding customer service matched with reliable custom cabinets. We also provide service to areas in Kentucky, Alabama, and Georgia. You can contact us today at (931) 739-9292. We look forward to potentially working with you.
The Best Materials for The Most Durable Cabinets
With all our clients, we utilize only the most premium cabinetry materials to guarantee complete satisfaction with your commercial cabinets. Due to this reason, we have an impressive reputation for having the best cabinets in our region. We also provide HPDL and Melamine for your cabinetry if requested for your specific project.
No matter how big or small the cabinetry project, we will provide custom solutions to match any budget, time frame, and unique needs. If you have a commercial business that could use our professional commercial cabinetry services and are in the Lebanon, Tennessee area, contact us today at (931) 739-9292 so we can assist you.
Cabinetry Estimate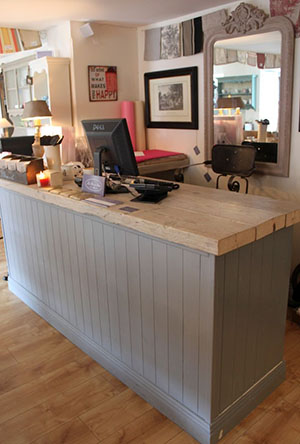 Many of our long-term commercial business relationships begin with a simple phone call. We will work side-by-side with you to ensure you are completely satisfied with your cabinetry project. Miller's Casework always goes above and beyond to bring honesty, quality, and dependability to your commercial cabinet project.
Here are a few other reasons Miller's Casework is the company for you:
Quality custom cabinetry solutions
Professionally trained woodworkers
Respectful and dedicated staff
Family owned and operated
Top-notch quality materials
Customer is always first priority
If you'd like to have Miller's Casework provide your business with a professional cabinetry estimate, call us today. We will have one of our team members visit your business and provide you with a detailed analysis of your cabinetry needs. You can reach us at (931) 739-9292. We look forward to speaking with you!