August 31st, 2019
Cabinets can really complement a business space. Miller's Casework designs and constructs commercial cabinets for clients in Germantown, TN. Our company makes getting the ideal cabinets an easy and affordable process. You can learn more about what we have to offer by calling us today at (931) 739-9292.
Beautifully Crafted Custom Cabinets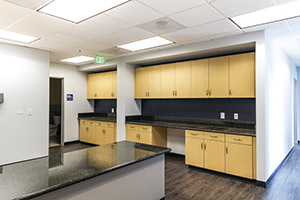 We've been crafting custom cabinets for a long time now. Through hundreds of pleased customers, we now hold a superb reputation in Tennessee. The craftsmen at Miller's Casework take a lot of pride in their work. That's why whenever we are hired for a project, we always come through for our clients.
Getting new cabinets from Miller's Casework gives you a chance to get creative. We work with several different types of materials and have a range of styles to choose from. Clients can always rely on us for timely project completion and high-quality commercial cabinets. We'll be able to give you a free project quote for you to think over.
Fully Functional Cabinets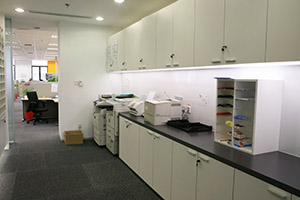 The cabinets that we design aren't only made to look nice but also to work well. Our creative team is able to provide clients with cabinets to fit their purpose. Our European-style frameless cabinets, for example, help to make the most out of the amount of space that they take up. Hire us to get your cabinets done exactly the way that you have in mind.
Excellent Prices
Miller's Casework is a family owned and operated company that looks out for the local clientele. We aren't interested in jacking up the prices for short term gains. Instead, we care more about delivering excellent cabinets at great prices so that our clients always feel comfortable coming to us for any of their cabinetry needs.
Call Us Today!
Miller's Casework has all the attributes that one should look for when searching through casework companies. With competitive prices, great customer support, and experienced craftsmen, we're the top choice around. If you have a project in mind in Germantown, TN, speak with Miller's Casework today at (931) 739-9292. We can give you some expert guidance so that you end up with the commercial cabinets you were hoping for within the budget that you've allotted for the project.