August 31st, 2018
Miller's Casework is a premier cabinet manufacturer providing services for clients in Hendersonville, TN. We combine traditional, high-quality craftsmanship with new-age manufacturing techniques. Whether it's a casual cabinet for your bathroom or a detailed custom cabinet for a business space or dining room, we can help. Give us a call at (931) 739-9292 for a free estimate.
Custom Cabinets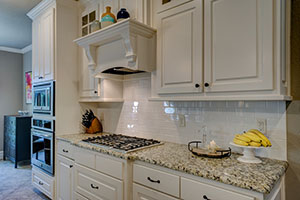 We make your vision for your new cabinet(s) come true. Our products are durable, long-lasting, attractive, and functional. We handle jobs of all types and sizes and manufacture cabinets for both commercial and residential clients. The amount of options you have to choose from are limitless. If you have a certain deadline in mind, no problem — we make the process as efficient as possible to help our clients get the cabinets of their dreams on time.
Our Materials
Choose from High Pressure Decorative Laminate cabinets or Melamine cabinets. The HPDL cabinets are available in a variety of colors while the Melamine cabinets have a couple different primary color choices. Customize everything from the color and material of your cabinet down to its hinges!
Upgrade Your Cabinet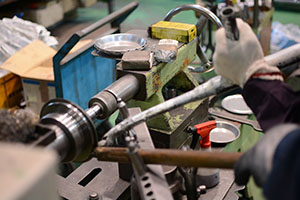 There are several ways that we can spice up your cabinets for you. Choose from finished ends or interiors, pre-finished veneers, plywood cores, and more! Our ability to provide clients with the cabinet that they've always dreamed of is second to none.
All of our cabinets are made one at a time. Choose all of the necessary specifications, such as color, material, and size. We use only the highest grade materials for our cabinets to ensure that our clients are getting the best product possible.
Our Software
Miller's Casework uses innovative technology like Computer Numerical Control software to ensure that every cabinet we manufacture is free from errors. This software allows us to create flawlessly detailed cabinets. Whatever designs you have in mind, this software turns it into computer-speak to form a beautiful and high-quality product.
Call Us Today
We're proud of our reputation as the top cabinet manufacturer for clients in Hendersonville, TN. Miller's Casework continues to provide local clients with unique and flawless customized cabinets. For more information on our services, give us a call at (931) 739-9292.