June 30th, 2018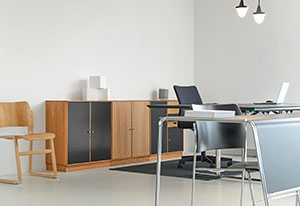 Miller's Casework offers commercial cabinet design, manufacturing, and installation to residents of Bartlett, TN, and the surrounding areas. Our team members can take your ideas and turn them into the custom casework, cabinets, and countertops you need, no matter the space.
At Miller's Casework, we provide much more than just cabinets. Our value is rooted in our commitment to beautiful, professional custom design services and superior customer service. Call (931) 739-9292 today to experience the Miller's Casework difference and get your commercial cabinets on a roll!
Premier Craftsmanship Meets Cutting-Edge Technology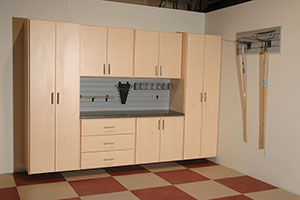 As a family-owned enterprise, Miller's Casework stays close to its heritage. Owner Albert Miller comes from a long line of woodworkers who honed their old world craftsmanship skills. Today, Miller's Casework combines that commitment to beautiful, quality pieces with software and machinery that ensures clean, precise design and cuts every time.
We pair our industry-leading machinery with innovative operator software for optimized cutting and processing that minimizes the raw material waste. Our nesting and cutting technology allows for rectangular and free-form shapes, and the integrated CabinetControl Base furniture design software allows designs to be rendered in 2D or 3D.

Commercial Cabinetry Applications

At Miller's Casework, we know custom commercial cabinetry is an investment in your business, and we take every opportunity to build you cabinets that are both beautiful and functional, no matter where they may be housed. Some popular spaces for custom commercial cabinets include the following:
Hotels (kitchenettes, restroom cabinets, check-in areas, snack bars, etc.)
Doctor's offices, healthcare spaces (waiting rooms, exam rooms, procedure rooms)
Businesses (entryways, reception desks, offices)
Educational settings (computer stations, bookshelves, work centers, school rooms)
Athletic spaces (locker rooms, gyms)
And much more! (banks, veterinary spaces, movie theaters – the list goes on and on)
No matter where you plan to install your commercial cabinets, the team at Miller's Casework will help you design and execute your dream cabinets.
Affordable Custom Commercial Cabinetry in Tennessee

From design to manufacturing to installation, Miller's Casework can help you get the beautiful custom cabinets you want at the price you desire. We have some of the most competitive prices in the industry, and would love to work with you to make sure you get exactly what you want.
Call us today at (931) 739-9292 to learn more and talk to one of our friendly, knowledgeable associates about how we can turn your commercial space into an efficient, space-saving, attractive area with new, custom commercial cabinets.