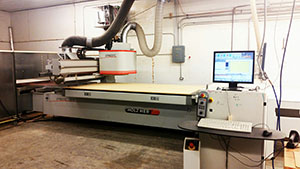 For many years and in hundreds of homes and businesses, Miller's Casework has been designing, creating, and implementing custom cabinet and storage solutions. As Brentwood's premier cabinet company, Miller's Casework is known for our exemplary customer service and dedication to old world craftsmanship, combined with modern manufacturing processes.
Our portfolio includes cabinetry for both residential and commercial applications – kitchens, bathrooms, closets, pantries, office storage, reception areas, and much more! We work with contractors, designers, homeowners, architects, and business owners to ensure your exact vision is carried out. Call us today at (931) 739-9292 to learn more!
Tennessee's Frameless Cabinetry Specialists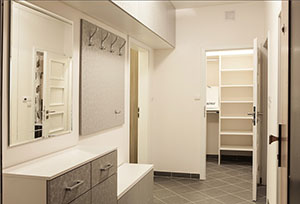 Miller's Casework specializes in European frameless cabinetry – a design that removes the traditional frame from the front of the cabinet box. The resulting cabinet has several beneficial features:
Maximizes space by as much as 15%
Produces a stronger, thicker cabinet
Improves access to the cabinet interior
Creates a streamlined, modern aesthetic
If space is at a premium in your home or business, or you prefer a clean, modern look, frameless cabinetry from Miller's Casework may be your answer.
Quality Craftsmanship, Efficient Production

At Miller's Casework, even as we've adopted modern manufacturing and design techniques and technology, we've held onto the principles found in old world wood crafting. It's a unique blend found nowhere else that allows us to provide the very best custom cabinets available anywhere.
Here are just a few of the things that set us above the competition:
We use a computer-controlled manufacturing system that maximizes efficiency, removing human error and ensuring little to no material is wasted.
Our team members are professionally trained and certified.
We provide personalized, fully customizable cabinetry options: HPDL, Melamine, dozens of colors, multiple brands, various hinges, and more.
We use the most durable, strong materials available.
All our products meet or exceed the standards of the American Woodworking Institute.
Call Us Today!
Miller's Casework provides free project estimates. Call us today at (931) 739-9292 to learn more about the hundreds of frameless cabinets options we offer and speak with one of our crew members about a solution that will meet your needs.
We guarantee cabinetry that will meet your highest standards and transform any area into a beautiful, versatile, functional space. From start to finish, our customers are our priority – call us now to experience the next level of service.