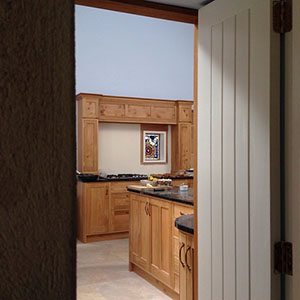 When quality commercial cabinets are what you're looking for, the team at Miller's Casework is the one to call. As a leading cabinet manufacturer serving Bristol, TN and the many surrounding areas, we have a team that is ready to deliver you the quality you need. Our frameless design offers more storage space than your traditional cabinets and our long list of customizations guarantees you can get the exact ones you want and need! Reach out to our team today at (931) 739 – 9292, we offer free quotes for all cabinetry projects!
We Do It All
As a trusted cabinet manufacturer in Tennessee, we offer customers our skilled services in several ways. If you are simply looking to complete a space with our beautiful commercial cabinets, or if you're looking to have a cabinet manufacturer that can handle all your casework needs as well, we do it all. We handle projects of all sizes and will make sure yours is done perfectly and in a timely manner. Our craftsmen are all trained and bring their superior expertise to every job. With our open communication, you'll never wonder how things are going and we're always at the ready to answer any questions or concerns you may have along the way! If you think commercial cabinets are the way to go for your space, call our office today and we'll get things started!
Don't Be Fooled!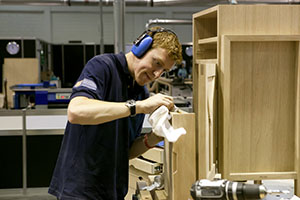 Commercial cabinets are incredibly versatile and their beauty shines through in residential settings even more so than in workshops, offices, or other areas! At Miller's Casework, we have fun working with our customers to design the cabinets they need, and we'll make sure yours are done perfectly for any space you need!
Call Today!
When you need cabinets replaced or installed, turn to the skilled and professional craftsmen at Miller's Casework. We deliver the best throughout Bristol, TN and our team is committed to ensuring your satisfaction every step of the way! As a top cabinet manufacturer in the area, we can handle your cabinetry job, no matter the size! For all your cabinetry needs in Tennessee, call us at (931) 739 – 9292. We're happy to travel to Georgia, Alabama, and Kentucky as well!