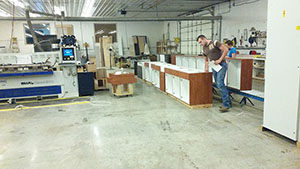 If you have any experience dealing with different cabinet manufacturers, you know that they are not all the same. Here at Miller's Casework, we do our best to stand out from the other casework companies near Collierville, TN with exceptional customer service, impeccable craftsmanship, and great prices. From the design process to installing the final product, we make it easy on clients every step of the way. To get the top cabinet manufacturer around, give us a call at 931-739-9292.
About Miller's Casework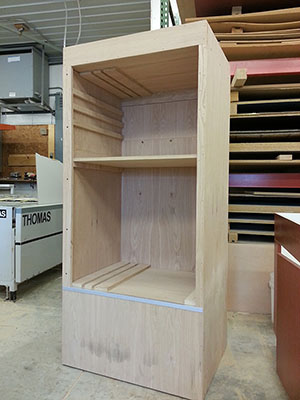 We offer a full-range of residential and commercial cabinet options to nearby clients. Our HQ is in Sparta, Tennessee so we are in close proximity to the people that we serve. At Miller's Casework, the client always comes first. We are a family-owned company that offers a unique marriage between old world craftsmanship and modern, cutting-edge technology.
While we believe that many modern-day cabinet manufacturers are missing the touch of traditional woodworking techniques, we also recognize that contemporary technology can help churn out custom cabinets that are detailed and completely mistake-free. That's why we use what we believe is the perfect blend between them. Whatever cabinets you have in mind, trust us to get the job done right.
Our Options
Miller's Casework designs and crafts European-style frameless cabinets and much more. We offer a range of colors, materials, and textures for you to choose from. We have these options in a convenient and easy-to-browse display for you to look over. We're always ready to offer expert advice to clients!
For one of a kind cabinetry, look no further than Miller's Casework. We also offer plenty of other design-and-build services. This includes gym lockers, closets, and other types of custom storage solutions. We take on projects of all sizes and bring our methodical approach to each job!
Call Us Today!
If you're in Collierville, TN and you are trying to find a trustworthy and talented cabinet manufacturer, Miller's Casework is the top choice. We have built a great reputation across the South. You can count on us for beautiful custom cabinets, great prices, and timely project completion. To get a free project quote, call us today at 931-739-9292.