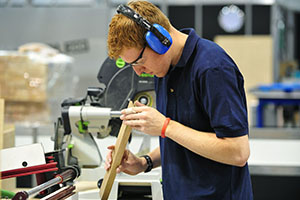 When you are ready to get your next cabinet project started, whether it be in your commercial building, your home, your workshop or more, turn to the team at Miller's Casework, we are the leading cabinet manufacturer in the Columbia, TN area and we're ready to get your project going today! We offer superior craftsmanship to our customers and we will have your cabinets installed flawlessly in no time. When you choose to work with us, you are choosing quality that will last. Our cabinets are made from the finest materials and our craftsman are skilled and knowledgeable with everything involving cabinets. To get more information on the different styles and options available for your cabinetry needs, give us a call at (931) 739 – 9292.
Cabinets Designed and Built to Last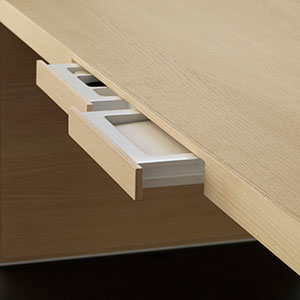 At Miller's Casework, we do all the work ourselves and at our own workshop. This is beneficial for many reasons, you can see exactly what your cabinets are going to look like before we even get them cut, and we can customize everything about them to ensure they fit your needs perfectly. While we know cabinets are meant for storage, we also believe that they help complete the look of a room and that is why our cabinets are easily designed to match your interior. When you choose frameless cabinets from Miller's Casework, you are choosing strong, durable cabinets that will hold up for decades with solid hardware you can count on.
>Contact Us Today!
To get the best cabinets available, give us a call today at (931) 739 – 9292, we offer the highest quality cabinets in the Columbia, TN area. We know you will love the look and design of your new cabinets, whether it's in your home, your business, or any other space you have. Working with Miller's Casework will have you feeling good from the moment you call us; we will make sure to get your cabinets built to fit your needs perfectly so that you can utilize them in the best ways possible. For the premier cabinet manufacturer across Tennessee, call the team at Miller's Casework today.