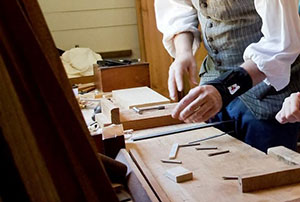 As the premier cabinet manufacturer throughout Tennessee, Alabama, Georgia, and Kentucky, we deliver unparalleled craftsmanship that will leave you delighted with your new cabinets and space. When you choose Miller's Casework for any of your cabinetry needs, you can feel good knowing you have the best of the best and we will get your cabinets done just as we would if they were our own. We believe our customer's happiness is crucial every step of the way and will make sure you are always satisfied with our work and your cabinets. Before we even begin the work, we will get the design done so that you can see what everything will look like and any of your questions or concerns will be addressed immediately. Give us a call today at (931) 739 – 9292 to get a free quote for your residential or commercial cabinetry project in the Gallatin, TN area.
Exceptional Techniques You Can Trust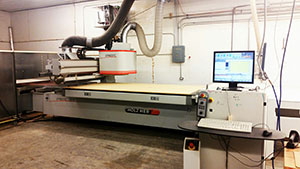 We have worked hard to make sure our techniques only provide the best cabinets available. Whatever your cabinet project consists of, you can be certain it will be durable and done to last. We know cabinets are used regularly and need to be able to last for years, which is why we use only the highest quality and strongest products on the market. When you combine these with our expert workmanship, you can feel good knowing your cabinets will be able to hold up for the long term. Learn more about how our cabinets can be made perfectly for you needs, talk with our team today!
Reach Out Today
Whatever your cabinetry needs are in the Gallatin, TN area, you can trust in the team at Miller's Casework. We consistently deliver exceptional cabinetry services to our customers and will always make sure you are pleased with your results. Albert Miller, the owner of our company, comes from a long line of woodcrafters, specifically Old-World woodcrafters. Combining this expertise with modern styles, we are ale to bring you beautiful, quality options that will have you wanting more throughout your home or business. We are proud to be the cabinet manufacturer that people rely on and we're ready to work with you today, reach out to us at (931) 739 – 9292.