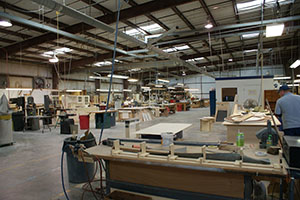 As a leading cabinet manufacturer in Tennessee, the crew at Miller's Casework is ready to get your next cabinetry project completed. It doesn't matter if you're looking to have our beautifully crafted frameless cabinets installed in your home, workspace, or if you'd like us to design and build all your casework for your project, we handle jobs of all sizes and will make sure yours is done flawlessly. We deliver our services to the community of Maryville, TN and the surrounding areas and we're sure you'll love the look and function of our cabinets. Reach out today at (931) 739 – 9292, we'll be happy to provide you with a free quote for your next cabinetry project!
Quick and Efficient
At Miller's Casework, we know your time is valuable and our craftsmen will work quickly and diligently to ensure your new cabinets are installed in a timely manner so that you can enjoy them in no time! We have worked hard to build a team of dedicated craftsmen and we know that any members of our team that work on your project will deliver only the finest craftsmanship and customer service throughout your entire project. Work with a team you can count on, call Miller's Casework today!
Cabinets for Every Space!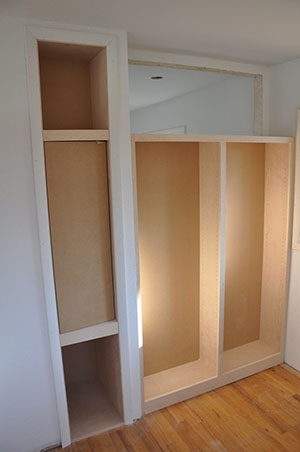 At Miller's Casework, we take great pride in our versatile cabinetry options and are proud to say they do well in every space. From our custom gym locker services to new cabinets for your garage, we can design your new cabinets to fit the space you need. Our craftsmen will listen to your wants and needs and work with you to get you the cabinets you need, once designed, we'll get to work on the installation right away! For a job done right, trust the crew at Miller's Casework.
Call Today
When you need a cabinet manufacturer you can rely on in the Maryville, TN area, call the team of professional craftsmen at Miller's Casework. We are honored to be the team to call and we're sure you'll be pleased with the customer service and craftmanship you receive from the moment you call. Give us a call today at (931) 739 – 9292, we'll be happy to get your free project quote started!