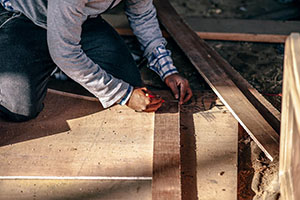 If you are in need of a trusted cabinet manufacturer in the Memphis, TN, area, you'll find high-quality craftsmanship and exceptional customer service at Miller's Casework.
Whatever your cabinetry needs, our team of expert craftsmen will meet them with refinement and skill. We perform standalone jobs and also serve as a full-service partner for casework distributors and vendors within the cabinet and millwork industry. We blend Old World craftsmanship with modern style and manufacturing methods to deliver gorgeous, custom-crafted cabinets to update both commercial and residential spaces.
Miller's Casework is your full-service shop, possessing the expert capability to meet any cabinetry need and do the job right. Call us today at (931) 739-9292 for a free quote and to browse through the outstanding options we offer.
Top-Quality Cabinets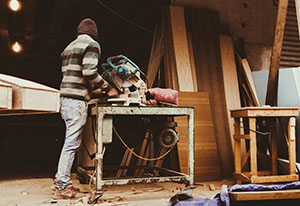 Continuing a longstanding family tradition, Miller's Casework has perfected a special technique of combining exquisite craftsmanship with the latest manufacturing methods, resulting in stunning, high-quality cabinets that are built sturdily to stand the test of time. We apply Old World craftsmanship to large-scale manufacturing to deliver some of the best cabinetry in America.
Here are just a few of the assets Miller's Casework offers to its valued commercial clients:
We use techniques that meet or exceed Architectural Woodworking Institute standards.
We provide fully customizable casework.
We offer a broad array of products and designs featuring both high-pressure decorative laminate (HPDL) and melamine.
All of our products are designed and manufactured using cutting-edged CNC software and equipment.
We offer a vast array of color choices to accommodate any design.
On the residential cabinetry side, we offer exquisite frameless cabinets to beautify any home, providing residential cabinet manufacturing services for customers in Tennessee, Georgia, Alabama and Kentucky. Our residential pieces range from furniture items like entertainment centers to cabinets for kitchens, bathrooms and home offices. Our special style of blending Old World quality with modern aesthetics delivers a prime combination of timeless quality and contemporary sleekness.
A One-Stop Shop for All Your Cabinetry Needs
We have spent many years perfecting and streamlining our manufacturing processes in order to provide fast turnarounds on rush orders while continuing to provide high-quality products and full customization. We offer plentiful choices to make sure our clients always get exactly what they want.
For all your cabinetry needs, Miller's Casework is your top choice! Give us a call today, (931) 739-9292, for a free quote on your next cabinetry project.