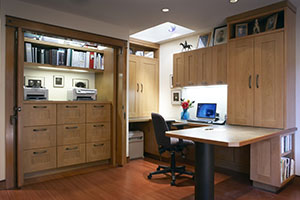 Let our team improve the functionality and organization of your building today. We are a custom cabinet manufacturer for the Murfreesboro, Tennessee area with extensive industry experience and a desire to help your office space.
To learn about why finding the right cabinet manufacturer for your cabinetry needs is vital, call Miller's Casework today at (931) 739-9292. We will answer any questions you may have and help you find the best solutions for your space and budget.
Why Miller's Casework?
We operate a production facility with one thing in mind: Collaborate with our clients and design teams to make their commercial cabinetry projects exceed expectations. We are a cabinet manufacturer that offers concept, manufacturing and expertise involving all aspects of cabinet manufacturing.
Not only are we first in customer service, but we also bring a large selection of styles, finishes and material types to the table. Our team is committed to being your one and only cabinet manufacturer. With project managers on hand for every commercial cabinetry project we are able to ensure that quality is never compromised. Satisfaction for our team comes from manufacturing commercial cabinets that are long-lasting, functional and beautiful.  A few reasons we stand out include: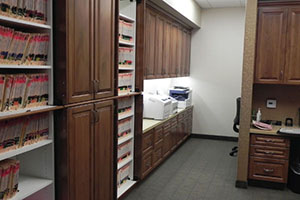 Family owned and operated
Quality materials
Style and color options to suit any space
Expertly trained technicians
Utilizes Old World and modern woodworking techniques
Long-lasting and beautiful commercial cabinetry
Customer satisfaction guarantee
Murfreesboro, Tennessee's leading cabinet manufacturer is Miller's Casework. To learn more about why so many clients across our service area choose our company, call us today at (931) 739-9292. We look forward to hearing from you and turning you into another satisfied customer!
Cabinet Manufacturer Estimate
Miller's Casework is your one stop shop for all things cabinetry. We are an industry cabinet manufacturer leader and would be happy to assess your cabinetry needs. After evaluating your space and discussing your storage requirements our design team will promptly create a custom look for your space.
For a no cost, no-obligation commercial cabinetry estimate for your Murfreesboro, Tennessee building, please contact our office today at (931) 739-9292.