If you're searching for an outstanding cabinet manufacturer in the Nashville, TN, area, look no further than Miller's Casework. Whether you need a standalone job completed or are looking for a full-service cabinet partner to manufacture all of your casework, we are the full-service shop you can count on for exquisite custom cabinetry to meet all of your residential and commercial needs.
Our cabinetry solutions meld Old World craftsmanship with modern design and methods, resulting in exquisite cabinetry to update any space and add functionality. We provide outstanding cabinet solutions to both commercial and residential casework distributors and vendors within the cabinet and millwork industry.
Give us a call today, (931) 739-9292, to receive a free quote and to explore all of the exceptional options available to you from Miller's Casework! Our expert crew would be more than ready to help!
High-Quality Cabinetry
The Miller's Casework team has perfected our special technique of combining outstanding craftsmanship with the most modern methods to deliver visually stunning cabinets that are of the best quality. It is no easy task to bring Old World detail to large-scale manufacturing, but that's what we do every day.
If it's commercial cabinetry you need, the reasons to choose Miller's Casework are plentiful: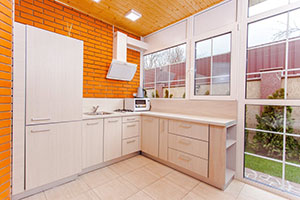 Our techniques meet or exceed Architectural Woodworking Institute standards.
Our commercial casework is fully customizable.
We provide a wide range of designs and products using both high-pressure decorative laminate (HPDL) and melamine.
We design and manufacture all of our products using the very latest CNC software and equipment.
We offer a broad array of color options.
Our meticulous attention to detail and quality is also evidenced in our residential cabinet manufacturing services. We provide beautiful frameless cabinets for residential use to clients in Tennessee, Alabama, Georgia and Kentucky, ranging from furniture pieces like entertainment centers to cabinets for bathrooms, kitchens and home offices. Our Old-World-meets-modern design provides homeowners with classic quality and charm coupled with contemporary sleekness and attractiveness.
All Your Cabinet Manufacturing Needs in One Location
At Miller's Casework, we have streamlined our methods over the years to deliver quick turnarounds on rush orders while still providing full customization and the very highest quality.
The options we offer include:
Materials: Clients can choose between HPDL and melamine. HPDL is sturdy and is our primary option for standard cabinets, enabling greater project flexibility at a lower cost.
Brands: The standard brands we use are Formica and WilsonArt; however, we will provide other laminate brands upon request if a client has a special need or want.
Colors: We offer a large array of color choices, with more available upon request.
Hinges: Our standard hinges are fully adjustable 120-degree nickel-plated hinges, and we also offer 170-degree and heavy-duty five-knuckle hinge options.
Box Options: We offer finished ends, finished interiors, unfinished veneers, prefinished veneers, plywood cores, and internal toekick and plywood ladder bases. We can accommodate any alteration requests.
Give Us a Call!
For all of your cabinetry needs, Miller's Casework is at your service! Give us a call today, (931) 739-9292, to receive a free quote and let our experts show you some of their excellent quality craftsmanship.