Thursday, July 1st, 2021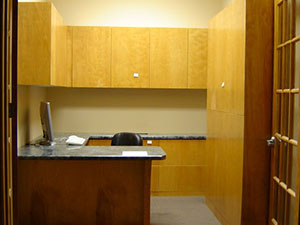 Your cabinetry is a sign of style and craftsmanship in your home or commercial business. It's a staple of your personality, which means it should be of the best quality. If you are looking to install premium custom cabinetry for your residential or commercial property, Miller's Casework is the cabinetry company for you. We only bring the best to the table and have been helping numerous customers in the Lebanon, Tennessee area as well as portions of Georgia, Alabama, and Kentucky. Call us today if you're in the market for frameless cabinets. We'll discuss the various products and custom solutions we have with you. You can reach us at (931) 739-9292.
When you work with Miller's Casework, you are more than just a number. You are a part of the Miller's Casework family and we will treat you as such. We make reliable, durable, and appealing cabinetry a priority for all residential and commercial customers. Miller's Casework aims to provide all customers with a signature Old World look matched with the most detailed craftsmanship and the latest woodworking techniques. This leaves you with the guarantee that you are receiving the highest quality work.
Why Frameless Cabinets?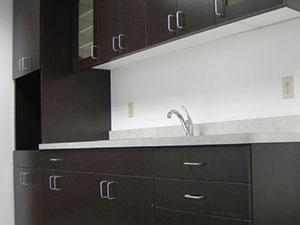 As a rising choice for many homeowners and commercial business owners, a frameless cabinet is a style of cabinetry with European descent that is sleek in design and aesthetic. The cabinets give the feel of complete access because they eliminate the need for the frame. This allows more space for you, which makes it a more practical choice for homeowners and business owners alike.
If you're looking for reliable and beautiful looking cabinetry, Miller's Casework is the woodworking company for you. We will go above and beyond to ensure you are completely satisfied with your custom cabinetry. If you have any questions about our frameless cabinet services, you can call us today at (931) 739-9292. One of our helpful associates will be able to assist you with any question you may have.
Frameless Cabinetry Estimate
If you would like to find out about the amazing benefits of our frameless cabinetry services, do not wait to call us. You can reach us by phone at (931) 739-9292. The Miller's Casework team is dedicated to delivering quality craftsmanship to all our customers. We look forward to working with you.