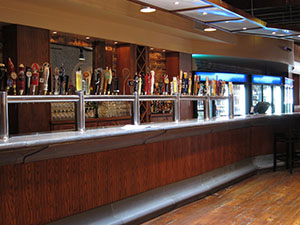 Have you been on the hunt for a commercial cabinetry manufacturer in the Bristol, TN area? Look no further than the exceptional team of skilled craftsman at Miller's Casework. With Old World craft that's been passed down for generations, Albert Miller has worked hard to ensure everyone on our team brings the skills and knowledge necessary to provide only the finest craftsmanship around. We're proud to beautifully blend Old World craft with modern and contemporary styles bringing you stunning results on any cabinetry project we complete for you. Reach out to our team today at (931) 739 – 9292 and we'll make sure your new space is exactly what you need!
Good All Around!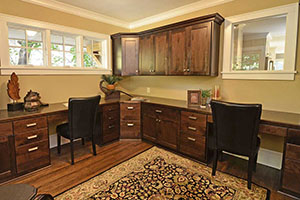 Don't be fooled by the name, at Miller's Casework, our commercial cabinetry options are great for any space and we'll make sure yours are built to fit perfectly. Our custom casework is done to fit every job and every project specifically, we know all spaces and areas are different and that's why our cabinets are all unique and done specially for you. Quality is never a question when you trust your cabinetry project to us. With only the finest materials around, our craftsmen will make sure things are done flawlessly from the moment you call. Don't question the durability of anything going in your home or office, know you're working with a team that's committed to providing the best in every way! Miller's Casework has been delivering quality to our neighbors throughout Tennessee, Alabama, Georgia, and Kentucky for years and we're ready to take on whatever your ideas are! From the initial design, your ideas will always matter, call our office today!
Trust the Professionals
When you put your commercial cabinetry project in our hands, you won't have to stress about a thing. Our professionals deliver stunning results time and time again and whatever your cabinetry ideas are in Bristol, TN, we're here to bring them to life! Keep things organized while keeping your space appealing, get a free estimate today, give us a call at (931) 739 – 9292.