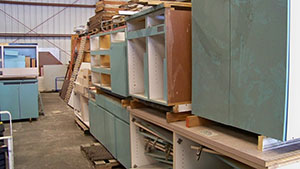 Commercial cabinetry is a learned skill that the professional craftsman at Miller's Casework have taken years to perfect. With classic, yet modern appeal, our cabinets are an excellent choice for all spaces, be it residential, commercial, or industrial, we're sure you'll love these cabinets. The look and usability are unmatched by any other cabinets these days. Our frameless cabinets are a great option to help you maximize your space, no matter the size. We believe it's important to love the look and feel of your workspace or home while also being able to utilize your space as much as possible. Our attention to detail helps us to make certain every customer we work with is happy with their final product and that is important to us. You are our priority and if you're not happy, our job isn't finished. When you need help with your next cabinetry project in the Gallatin, TN area, give us a call at (931) 739 – 9292.
Customized for You and Your Space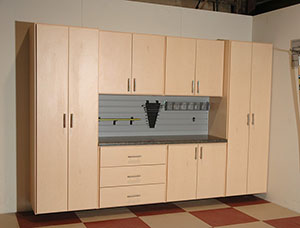 With our design process, we are able to truly customize your cabinets to suit your needs and space perfectly. Your cabinets can be made your own by customizing just about every aspect. From the material of the cabinets and doors to the hardware to the colors, we're sure we can get your cabinets to fit your space flawlessly. Our design process allows you to see all of this before we even begin building your custom cabinets which means any changes you want made can be done with ease. We believe you should always be able to get what you want. We're always here to answer any of your cabinetry questions or concerns, just give us a call!
Call the Experts
Albert Miller, owner of our company, Miller's Casework, has shared his wealth of knowledge about everything involving commercial cabinetry to ensure every craftsman we have can consistently deliver our customers the finest cabinetry services around the Gallatin, TN area. Our customers are the reason we're in business and your needs will always be our first priority. Any questions you have about replacing cabinets, installing new cabinets, or just about our frameless cabinets in general, give us a call today at (931) 739 – 9292. We will make sure you have all the information you want and need to feel good about your next cabinetry project.