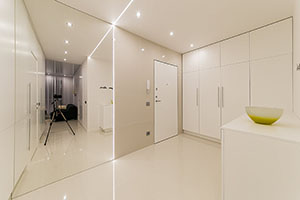 There are hardly any limitations when it comes to improving the general façade of your business. With the creative application of paintwork, furniture, lighting fixtures, and cabinet design, the sky is the limit to elevating the look and feel of your home or workplace.
At Miller's Casework, we focus on the ins and outs of commercial cabinets. Contact us at (931) 739-9292 to get your free quote today.
Who We Are
Miller's Casework is an award-winning, family-owned, cabinet manufacturing company that embodies the spirit of small, home-grown American businesses. We are located in Jackson, TN, and provide the highest quality services to the area and surrounding communities. We pride ourselves on delivering end-products that are sleek, stylish, durable, and affordable. In addition to this, we offer unsurpassed craftsmanship.
Working with Miller's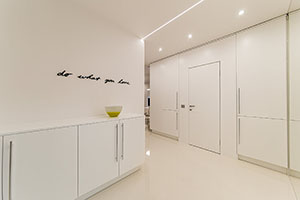 Miller's Casework is rated among the top commercial cabinetry manufacturers in Tennessee. We have onboard experts with in-depth knowledge and practical experience when it comes to cabinet design, building, and installation. Furthermore, we offer services that guarantee maximum customer satisfaction, even after we close our sale.
We ensure that each cabinet is meticulously custom-made to utilize your space efficiently and practically. Good spacing and good cabinet placement in any business environment leads to more productivity at work.
Let us turn your vision into something tangible. We offer more and better options in cabinet designs and prices. Our services include the following:
Option to choose from a variety of colors.
Cabinets manufactured using CNC software, which focuses on every tiny detail.
Expert team members who ensure every policy and regulation is followed without compromising quality.
Custom casework is guaranteed for almost all commercial applications.
Construction with the latest certified architectural woodwork techniques
World-Class Commercial Cabinetry
We at Miller's Casework complete every commercial cabinet job with speed and efficiency. We provide custom cabinetry to residential, commercial ,and industrial places.
Our staff is always eager and ready to serve you. We can help you convert any space into an aesthetically pleasing area. Our commercial cabinets are best suited for banks, offices, retail stores, SME businesses, and doctor's offices. Some of the work we have done includes fitted and designed lab cabinets with bookcases, islands, workstations with open storage, and break rooms.
Free Quotes!
We offer estimates at no cost to anyone in need of our services. Come to Miller's Casework for professional cabinet services with a personal touch. Call us at (931) 739-9292 today.