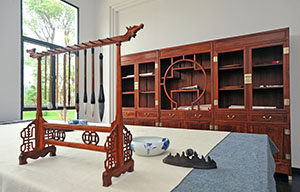 If you are located in Northeast Tennessee and in search of a company that can create custom commercial cabinetry that is not only sturdy and functional, but sleek and beautiful, look no further than Miller's Casework. Based out of Sparta, Miller's serves casework distributors and vendor in Cookeville, Crossville, Knoxville, Morristown, Kingsport, Johnson City, Sevierville, Marvyille, Cleveland (TN), Chattanooga, Columbia, Murfreesboro, Nashville, Jackson, Clarksville, Springfield, Gallatin, Hendersonville, and the surrounding communities.
Give us a call today at (931) 739-9292 to discuss your commercial cabinetry needs!
Fully Customizable Commercial Cabinets

At Miller's we pride ourselves on combining cutting-edge technology and innovative, modern designs with classic, old-world craftsmanship and attention to detail. We are merging the greatest of the old with the most exciting of the new to bring our clients the very best of both worlds.
That means when you work with Miller's Casework to design and manufacture your custom commercial cabinets, you get amazing products that look and feel like top-of-the-line cabinets, all at extremely competitive prices.
We start with our standard cabinet features and build from there: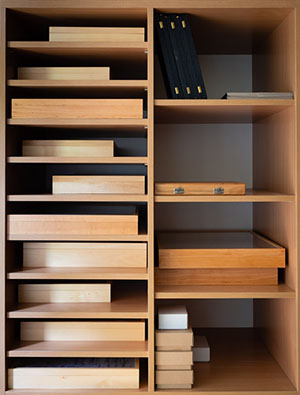 ¾" melamine tops
HPDL bottoms matching your cabinet color
¾" melamine or particle board exposed ends with a HPDL liner for finished ends
Hanger rails with ¼" backs set in ¾" from back for scribing to wall and an additional ¾" thick structural hanger rails dowel pinned into ends
¼" thick exposed color interior backs and exposed finished backs are set into full grooves on the top, bottom, and sides of cabinet
Interlocking fluid dowel design using 5/16" industrial grade hardwood. Dowels can be laterally or spiral fluted with chamfered ends for a tight bond and strong cabinets
HPL & melamine casework options available!
Superior Customer Service

Miller's Casework has always believed in customer service with a personal touch. As a family-owned business, we pride ourselves on treating our clients like family. When you work with Miller's you can count on:
Frequent, open communication at all stages of your commercial cabinetry project
Honest, transparent, accurate cost estimates
Quality construction
Fashionable products
Complete, on-time delivery
Friendly, accessible, attentive, respectful customer relations
And much more!
At Miller's, customer service isn't an afterthought – it's everything. Call today and experience the difference working with a company who puts you first can make!
Get a free quote today at (931) 739-9292.