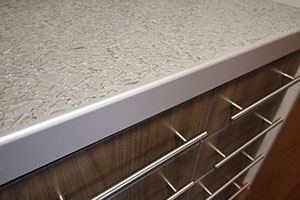 The professional craftsmen at Miller's Casework provide flawless results on every project we work on and we're proud to be the team to call on for your commercial cabinetry needs in La Vergne, TN and the surrounding areas. We are proud to offer our incredible cabinetry services throughout Tennessee, Georgia, Alabama, and Kentucky and we'll gladly provide you with a free quote for your next residential or commercial cabinetry project! We have cabinetry options that are sure to fit your needs whether they're at home or elsewhere! No matter what your needs are, it's important to have cabinets that you can depend on and with Miller's Casework completing the project, this is something you'll never have to question. We offer only the highest quality materials to our customers because we know you want products that last. When you have residential or commercial cabinetry questions, we have answers! Give us a call today at (931) 739 – 9292.
Expect the Best!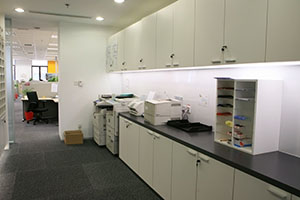 When you call on us for any of your cabinetry needs, you can be sure that you will get only the finest customer service and craftsmanship around. When Albert Miller started our company, he knew he wanted to have a team of professionals that were dedicated to providing only the best and he has done just that. No matter which of our craftsmen comes out to your property, you will get stunning results. From the moment you call, you will get personalized service, as a family run business, we treat every customer like family and will work on your space as if it were our own. If you have a question or concern at any point throughout the project, we will make sure you get answers immediately. With constant, open communication, you'll never be left to wonder what's going on, you'll always be in the know of how things are moving along! Get your quote today!
Reach Out Today
If you've been looking for a company that can handle your commercial cabinetry needs with ease in the La Vergne, TN area, look no further than the experts at Miller's Casework. We know you won't be disappointed with the products and experience you receive, and we look forward to working with you! Reach out today at (931) 739 – 9292.