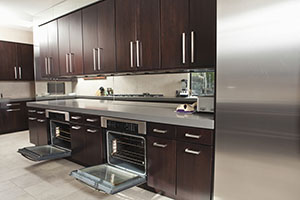 At Miller's Casework, while we technically specialize in commercial cabinetry as our frameless cabinets have been widely used in commercial settings for years, we also specialize in designing, building, and installing our frameless cabinets in residential settings as well. We work to custom tailor our cabinets for every customer's specific needs and we'll work to make sure yours are done perfectly for you and your space! Whatever the space you need to complete with beautiful cabinets, we're here to help! Reach out today at (931) 739 – 9292 and we'll get your cabinetry project started right away. We deliver quality in every way to the community of Maryville, TN and the surrounding areas as well!
Trust the Professionals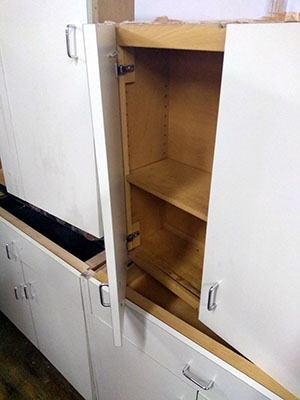 At Miller's Casework, we've worked hard to build a team of experienced and dedicated craftsmen and we know any of our team members that work on your next cabinetry project will handle everything appropriately to ensure your project is done flawlessly every step of the way. We've been working to build our great reputation over the years and know that with our unmatched customer service and craftsmanship, you won't be disappointed when you choose to work with us. Don't trust your cabinetry project to just anyone, trust the professionals that will make sure your space is perfect. We'll listen to your wants and needs and make sure you know what you're getting before we even begin building your cabinets. We use only the finest quality products on every job we work on and we're sure you'll love the strength and durability your new frameless cabinets offer!
Call Today
Get a free quote on your next commercial cabinetry project today, just give our team a call at (931) 739 – 9292. We'll work with you to make sure your project is done just right and anytime you have questions or concerns along the way, we'll get them addressed immediately. We work to exceed your expectations anytime you work with us and we're sure you'll love the experience when you call on our professionals for any of your cabinetry needs. We're here to help more customers in the Maryville, TN area and we look forward to hearing from you.