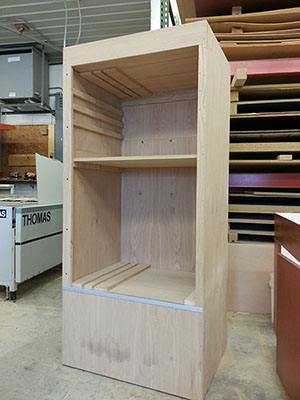 Miller's Casework is a full-service commercial casework designer and manufacturer based out of Sparta, TN, and serving the surrounding communities of Brentwood, Cookeville, Crossville, Knoxville, Morristown, Kingsport, Johnson City, Sevierville, Marvyille, Chattanooga, Nashville, Jackson, Clarksville, Springfield, Gallatin, Hendersonville, and more.
If you are in search of high-quality, durable, customizable commercial cabinets for your home or business, Miller's can help you! We can work with your pre-chosen design, manufacturing it to your exact specifications, or our highly skilled design team can work with you to come up with the unique look you desire, from start to finish. Let us go to work for you today! Call us at (931) 739-9292.
A One-Stop Shop For All Your Cabinetry Needs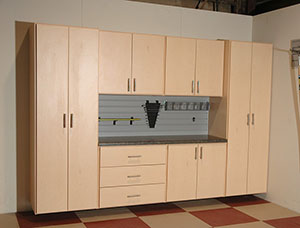 As Tennessee's premier commercial cabinet manufacturer, Miller's Casework can handle all your cabinetry needs from inception to design to manufacturing and installation. Our in-house drafters and designers produce accurate drawings quickly and flawlessly, which are then fed into a computer for fast, efficient automated machining. This results in cabinets that perform perfectly and go together seamlessly, for consistent, dependable results.
We can provide cabinets for a wide variety of fields and needs:
Dental casework
Healthcare cabinetry
Custom reception areas
Office storage
Educational cabinetry
Multi-residential
Retail storage
And more!
Furthermore, our cabinets aren't just for commercial and industrial applications. Many homeowners love the sleek design and open access our frameless cabinets provide in their kitchens, bathrooms, craft rooms, laundry spaces, and much more!
Built To Your Exact Specifications

At Miller's Casework, you can combine a variety of features in numerous ways to create literally 1,000s of cabinetry looks for a custom design no one else has. Our skilled, experienced team members can walk you through all your options:
50+ color options from Formica
100+ color options from Pionite
3 heavy-duty hinge designs
High-pressure laminates OR melamine with liner-surfaced particle board back
A variety of box and drawer options and upgrades
Completely customizable sizing
And more!
In addition to providing fully customizable cabinets, Miller's also takes great pride in using quality products on every custom cabinetry project. We don't cut corners, and we use the best brands and materials for long-lasting durability and ultimate functionality.
Where The Customer Comes First!

Miller's Casework is owned by Albert Miller, who comes from a long line of old-world wood crafters. True to this heritage, the team members at Miller's value beautiful, detail-oriented craftsmanship and quality customer service as much as modern-day efficiency and durability.
It is our privilege to serve our customers by offering the very finest in commercial cabinetry, and we take every opportunity to make your experience with us smooth and easy. For courteous, professional service and unparalleled cabinetry, call Miller's today at (931) 739-9292.