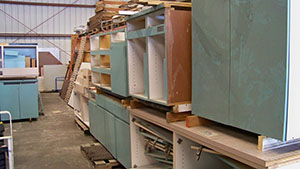 Don't be confused by the name, commercial cabinets continue to be a wonderful option for residential spaces as well as workshops and other areas! At Miller's Casework, we're proud to deliver homeowners, property owners, and much more an expansive selection of beautifully crafted cabinetry options. If you're in the Bristol, TN area, our skilled craftsmen are ready to get your project done right. Give us a call today at (931) 739 – 9292, we'll be glad to provide you with a free quote!
The Difference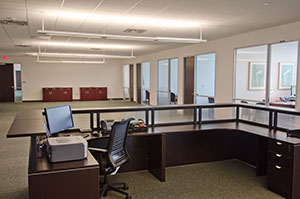 The biggest difference in the cabinetry options we offer here at Miller's Casework is their frameless design. Traditional cabinets, and the majority of the ones made and used here in the United States are framed. At Miller's Casework, our team brings unmatched expertise with our Old World craftsmanship and we perfectly mesh that with contemporary cabinetry designs, this brings you beautiful and functional cabinets that will help complete any space you need. Our cabinets are custom built to ensure they fit perfectly, and we know you won't be disappointed with the outstanding customer service you receive throughout the entire manufacturing process.
At Miller's Casework, we're committed to providing our customers throughout Tennessee, Georgia, Alabama, and Kentucky with the highest quality craftsmanship and products around! As a family-oriented business, we treat our customers like family and we're grateful for our growing reputation throughout the state. Your satisfaction is more than a guarantee when you call on us, from the moment you call, you'll feel the difference with our dedicated craftsmen! If you need extra storage space or if you're looking to replace older cabinets in your home, garage, office, workshop, or other space, you can count on the team at Miller's Casework to get you the cabinets that will work for you! We bring function and quality to every customer and we look forward to working with you!
Reach Out Today
If you've been thinking about redoing the cabinets in your workspace and are looking to go with commercial cabinets, our knowledgeable craftsmen will make sure you have all the details you want! Commercial cabinets are growing in popularity and we're proud to deliver beautiful results throughout Bristol, TN. Reach out to the team at Miller's Casework today at (931) 739 – 9292.