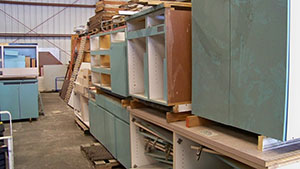 When you have a need for commercial cabinets, chances are you want to optimize your storage capacity. At Miller's Casework, we use European style, also known as frameless cabinets which offer 10-15% more storage than your traditional cabinets. We choose to use these types of cabinets for many reasons and we believe you will be impressed when you choose frameless cabinets for your commercial cabinetry needs. We are the team to call for all your commercial cabinetry needs in the Columbia, TN area and we're ready to get your cabinets designed today. Give us a call at (931) 739 – 9292 to get a free quote and to learn more about the many benefits of our commercial cabinets.
Frameless Is the Way to Go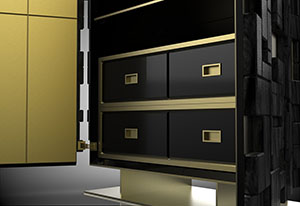 At Miller's Casework, we are known for our frameless cabinets which we believe are the best way to go when choosing commercial cabinets. They have a clean, sleek look and with all the different colors and styles available, we know you will find one to perfectly match your building. Our commercial cabinets are built to last and are stronger than your traditional commercial cabinets as well. We design and cut the cabinets ourselves which ensures they will fit perfectly into your space. We know you won't be disappointed when you choose to work with us and we're ready to share our commercial cabinetry expertise with you. Give us a call to learn more about our frameless cabinets or to set up a time to see all the different options available!
Reach Out to Us Today!
When you are looking to replace your commercial cabinets or if you are looking to have new commercial cabinets installed, reach out to the team at Miller's Casework. We have a team of professionals that are ready to get you cabinets to fit your needs perfectly. Whatever your commercial cabinetry needs are in the Columbia, TN area, you can rest easy when you work with us. We will make sure everything is suited just for you and your building before we even start any installation. Reach out to us at (931) 739 – 9292 and we will get your commercial cabinet project started right away.