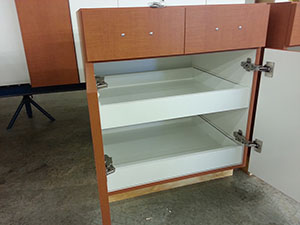 Don't be fooled by the name, just because we typically call our type of cabinets commercial, that doesn't mean that they aren't a great option for your home! Commercial cabinets continue to grow in popularity and it's no surprise to us as to why. With a frameless design, these cabinets typically increase your storage area by 10 to 15% and they give you a larger front so that you can keep everything a little more organized and really see what you have. We have put them in people's workshops, garages, basements, and so much more! If you are in the Gallatin, TN area, reach out to us today at (931) 739 – 9292 and we'll make sure all of your questions are answered!
Customize to Fit Your Space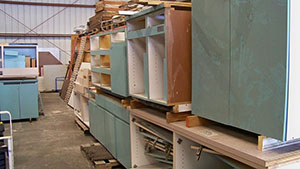 Commercial cabinets come in several different materials and we will make sure you know the differences between all of them so that you can confidently choose the right one for you and your space. With a wide variety of color options, your new cabinets can be done to match your space perfectly. You can also customize the doors and door faces, hardware, and more! If you'd like drawers in your cabinets, we've got options for those as well! We want your new cabinets to suit your needs perfectly so that you can really get the most of out of them and utilize them completely. When you call our expert craftsmen, we will make sure you know all of your options and we will help you design the cabinets you need today! We offer our services throughout Tennessee, Alabama, Georgia, and Kentucky, just give us call to learn more!
Call Today
Commercial cabinets can help keep your workshop, garage, or any other space organized while also looking clean and sharp. At Miller's Casework, we specialize in commercial cabinetry because we know how beneficial it can be to your space. We deliver unbeatable craftsmanship to the people of the Gallatin, TN area and we're ready to get to work on your cabinets right away. For a free quote on your next project, give us a call today at (931) 739 – 9292.