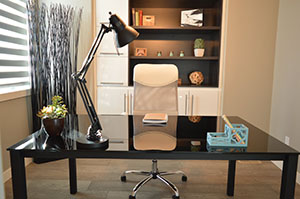 When you run a business, you want that business to be as productive as possible. Commercial cabinets in Johnson City, TN. is the best way to make sure that your company is the most productive that it can be. At Miller's Casework, we provide custom frameless commercial cabinetry that is known the world over. It does not matter what kind of space you are wanting to utilize, at Miller's Casework, we will custom build your frameless commercial cabinets in Johnson City to suit your needs. Call us today at (931) 739-9292 for a no-cost quote.
There are usually one of three reasons why you would be needing commercial cabinets in Johnson City, TN.; your business is ready for a facelift, your current cabinetry doesn't suit your needs, or you are designing a new build and you want commercial cabinets that are done right the first time around.
Give Your Business A Facelift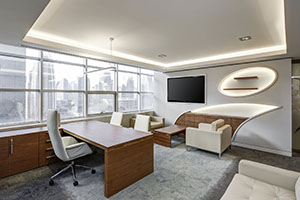 If your company is in need of a facelift, Miller's Casework is ready with 100+ color options for your custom cabinets, which will transform your dull, outdated office or other space that is in need of an update. You can choose from 50+ Formica options for the countertops. With the custom-built frameless cabinets that are perfectly built to fit your specifications, your business will run at maximum productivity and in style, too. You will have the most up-to-date useable custom built commercial cabinets in Johnson City, TN.
Complete Customization
You might be constantly looking for things in your office because your current cabinetry does not fit your business needs. At Miller's Casework, we listen to your specific needs before designing your cabinets. You know better than anyone what will work best for your business. Whether you are needing more storage space, lab cabinets, workstations, islands or bookcases we will customize your project for you. It doesn't matter what type of business you have, our team of experienced craftsman have the knowledge and experience to create storage cabinets for your business, big or small.
Building Your Business Right From the Start
When you are building a new business, you want everything right from the start. Once your business is disorganized and underproductive, it can be difficult to get it headed in the right direction again. Starting your business off the right way will give you an advantage in the business world and a leg up on the competition.
If you are in need of beautiful, frameless European-design commercial cabinets, Miller's Casework can build exactly what you are in need of. At Miller's Casework, we design and build our frameless cabinets with precision and details to fit exactly into your space, unlike prefab cabinetry. We provide high-quality casework that lasts and is durable. Call us today at (931) 739-9292 for a free project estimation.