Commercial Cabinets – Tennessee
We serve Tennessee, Alabama, Georgia & Kentucky!
Based out of Sparta, Tennessee, Miller's Casework proudly offers commercial cabinets of exceptional durability and strength. We're a Tennessee commercial cabinet manufacturer that specializes in residential and commercial cabinetry with a European frameless design.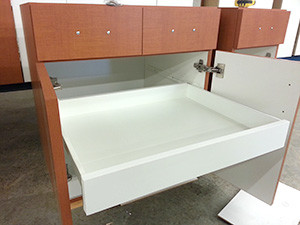 Our experienced team combines exemplary standards for fine, Old World craftsmanship with contemporary manufacturing solutions. And our attentiveness to detail and beautiful workmanship shows in the end-products we create for our customers. With our high standards for excellence, you can count on receiving exceptional cabinets that stand out for their precision, detail, and overall appearance.
Get a Free Quote
(931) 739-9292
Our business is rooted in a proud legacy of a long family line of Old World woodcrafters. And it is our pleasure and privilege to extend this honed expertise and tradecraft for the needs of our customers each day, as well. Contact us today at (931) 739-9292 for a no-cost residential or commercial cabinet quote!
Residential & Commercial Cabinet Manufacturer in Tennessee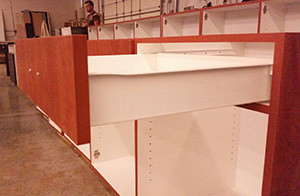 Miller's Casework is a family oriented cabinet manufacturer doing business in Tennessee as well as strategic parts of Alabama, Georgia, and Kentucky. Here are some standout features of our master craftsmanship and high-quality commercial cabinet manufacturing services:
Built with materials and construction techniques meeting or exceeding those of the Architectural Woodworking Institute
Custom casework for virtually any residential or commercial application
High pressure decorative laminate and melamine casework options available
Made with industry-leading CNC software and equipment
Wide range of color options for full aesthetic appeal
Quality emphasized in every facet of manufacturing process
From top to bottom, and from inside to out, our capable craftsmen are focused on making quality a priority at every stage.
Commercial Cabinets in Tennessee & Neighboring States
We offer residential and commercial cabinetry products for cabinet shops, cabinet dealers, mills, and other vendors in the following Tennessee areas: Sparta, Cookeville, Crossville, Knoxville, Morristown, Kingsport, Johnson City, Sevierville, Marvyille, Cleveland (TN), Chattanooga, Columbia, Murfreesboro, Nashville, Jackson, Clarksville, Springfield, Gallatin, Hendersonville, and all of the surrounding communities.
Nonetheless – call us if you have need of quality commercial casework in Georgia, Alabama, or Kentucky, as well! It would be our privilege to provide you with custom frameless cabinets with strong application value for homes, offices, and businesses.
Get Commercial Cabinets Quote Today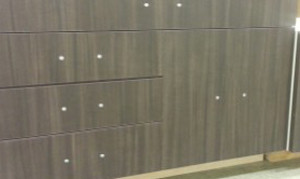 At Miller's Casework, our focus is more than just providing quality residential and commercial cabinets. As a family oriented business, we also pride ourselves on our customer service. During the cabinet manufacturing process, you can expect professional, friendly service at all stages.
Contact us today for a no-obligation, commercial cabinetry quote. It would be our pleasure to serve you – contact us today to learn why so many are turning to us for their commercial cabinetry needs!
Don't hesitate – give us a call at (931) 739-9292 for a project quote!