Cabinet Manufacturer – Tennessee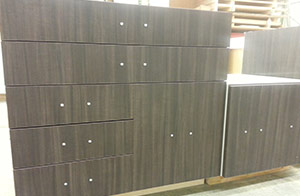 Miller's Casework is a full-service residential and commercial cabinet manufacturer. Based out of Sparta, Tennessee, we are a family-oriented business supplying beautifully crafted Old World design cabinets to residential and commercial casework distributors and vendors in the cabinet and millwork industry. Whether you need a stand-alone project or would like us to manufacture all of your casework as your cabinet partner, give us a call today for a no-obligation, cost-free quote at 931-739-9292.
Commercial Cabinet Manufacturer
Get a Free Quote
(931) 739-9292
We pride ourselves on our ability to mesh superior craftsmanship with modern techniques. This allows us to produce commercial cabinets without sacrificing on quality. Coming from a long line of Old World woodcrafters, we understand the design techniques and principles and how to use them on a large scale. With Miller's Casework, you can count on receiving these high-quality commercial cabinet manufacturing services:
HPL & melamine casework options available!
Manufacturing techniques that always meet or exceed those of the Architectural Woodworking Institute
Commercial casework that is fully customizable
A wide selection of designs and products using both High Pressure Decorative Laminate (HPDL) and Melamine
Everything we design and manufacture is with industry-leading CNC software and equipment
A wide range of color options to complement the aesthetic appeal our frameless cabinets
Customer service to the highest degree.
Residential Cabinet Manufacturer
We serve Tennessee, Alabama, Georgia & Kentucky!
We also design beautiful frameless cabinets for residential needs. Whether it be for a kitchen, bathroom, home office, or entertainment center, Miller's Casework can handle it. In many cases, the uniqueness of our Old World style cabinetry shines through more in the residential realm than in
the commercial world. Home owners find our European style cabinets to be tasteful and a great touch to their new or remodeled home. Because we perfectly mix Old World craftsmanship with modern manufacturing processes, we're able to create the ideal balance between sleek contemporary finishes with classic charm.
Manufacturing Your Perfect Cabinets
In order to provide the best service possible, we have created standards for every aspect of our cabinet designs. This allows us to provide you with quick service when you have a tight window to fulfill an order. We are also very flexible with these standards, however, providing full customizability.
Material: For the material of your cabinets, you can choose between HPDL and Melamine. HPDL is sturdier and is the primary option in our standard cabinet, but Melamine allows for more project flexibility and is more budget-friendly.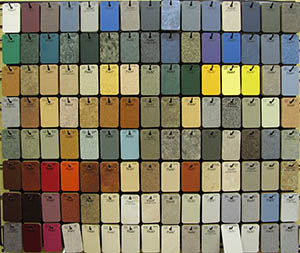 Color: We have a wide range of colors available for HPDL and two primary options for Melamine, although many more are available upon request.
Hinges: Fully adjustable 120º nickel plated hinges are our standard, but you can also choose the 170º option or the heavy-duty 5-knuckle hinge as well.
Box options and upgrades: We also offer finished interiors, finished ends, unfinished veneers, plywood cores, pre-finished veneers, and internal toekick and plywood ladder bases. No alteration is too small or too big!
Brands: If the brand of your materials also matters to you, we can accommodate those needs. Formica and WilsonArt are our standards, but other laminate brands are available upon request.
From top to bottom, inside and out, our capable craftsmen are focused on making quality a priority at every stage. Give us a call today to discuss your cabinet manufacturing needs at 931-739-9292.