Commercial Cabinets – Colors & Styles
We serve Tennessee, Alabama, Georgia & Kentucky!
Based out of Sparta, Tennessee, Miller's Casework proudly offers durable, quality casework to Tennessee as well as parts of Alabama, Georgia, and Kentucky. In Tennessee, our commercial casework services are geared toward Sparta, Cookeville, Crossville, Knoxville, Morristown, Kingsport, Johnson City, Sevierville, Marvyille, Cleveland (TN), Chattanooga, Columbia, Murfreesboro, Nashville, Jackson, Clarksville, Springfield, Gallatin, Hendersonville, and all of the surrounding communities.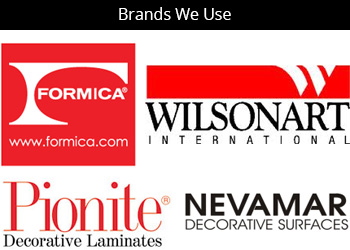 At Miller's Casework, we take pride in offering cabinetry distributors and vendors a wide variety of aesthetic options. Our experienced craftsmen specialize in commercial cabinets with a European frameless design.
Give us a call today at (931) 739 – 9292 for a no-cost project quote. It would be our privilege to discuss how we can meet your commercial cabinet manufacturing needs!
Commercial Casework Features
Get a Free Quote
(931) 739-9292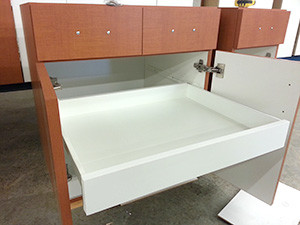 Dowelled construction using 3/4″ particle board with HPL or melamine with liner surfaced particle board back
Doors & drawers edge-banded with matching 0.5mm PVC
Large, diverse selection of exterior HPL color options & 2 beautiful, standard melamine color options available
Drawers fitted with standard, fully adjustable 120° nickel plated hinge & 96mm brushed chrome finish wire pulls
Varying range of hardware options for different specifications
Complete range of box options & upgrades
Drawer upgrade options available for greater durability
Custom sizing for different project needs
And more!
High Pressure Decorative Laminate & Melamine Options Available for Casework Projects!
Should you need durable, quality cabinets from an efficient provider, give us a call today. It would be our privilege to serve you!
Don't hesitate – give us a call at (931) 739 – 9292 for a project quote!
Some of Our Casework Color Options