Millwork Cabinetry – Tennessee
We serve Tennessee, Alabama, Georgia & Kentucky!
Based out of Sparta, Tennessee, Miller's Casework proudly offers quality millwork cabinetry. We specialize in design and fabrication of commercial casework and architectural millwork for casework and millwork distributors and vendors in Tennessee, Alabama, Georgia, and Kentucky.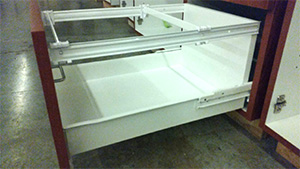 As a family oriented business, Miller's Casework is deeply rooted in a proud legacy of Old World craftsmanship. We come from a long family line of woodcrafters, and it shows in the quality and distinctive design of our craftsmanship. For the finest millwork cabinetry, we combine the talents of our experienced craftsmen with the efficiency of modern, state-of-the-art manufacturing processes. It is our privilege to take our expert skill set, passed down from generations of our proud ancestry, and to leverage this expertise for our customers' needs.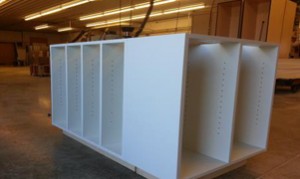 Aside from exceptional millwork cabinetry, our foremost priorities are integrity and friendly attentiveness to your needs. Contact us today for beautiful, products and the courteous, friendly service you deserve!
Call us today at (931) 739 – 9292 for a no-cost project quote!
Millwork Cabinetry Makers in Tennessee
Here are a few ways our millwork cabinetry stands out:
Get a Free Quote
(931) 739-9292
Custom millwork cabinetry that is second to none
Fabricated according to high standards for quality
Personal care and quality emphasized at all stages
Products matched to custom specifications
Manufactured with industry-leading software and processes
Wide variety of color and style options from which to choose
Custom Millwork Cabinetry in Tennessee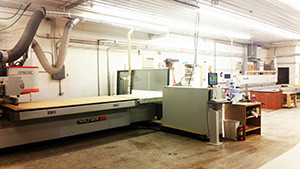 We serve Tennessee as well as parts of Alabama, Georgia, and Kentucky. Our millwork cabinetry is available in Tennessee for the following areas: Sparta, Cookeville, Crossville, Knoxville, Morristown, Kingsport, Johnson City, Sevierville, Marvyille, Cleveland (TN), Chattanooga, Columbia, Murfreesboro, Nashville, Jackson, Clarksville, Springfield, Gallatin, Hendersonville, and all of the surrounding communities.
If you have need of quality custom cabinetry in Georgia, Alabama, or Kentucky, give us a call, as well! We would be glad to provide you with durable, beautiful products of the finest caliber.
Free Project Quotes for Our Millwork Cabinetry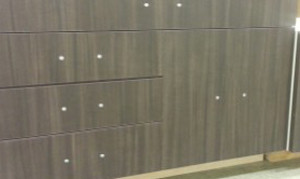 From start to finish, Miller's Casework is dedicated to outstanding customer service as well as delivery of the finest products. That is why we offer free project quotes without any obligation to you.
Contact us today to learn why so many are choosing us as their millwork cabinetry partner. You can expect from our quality-minded team fine-caliber products built for the utmost durability and lasting beauty. And it would be our pleasure to create and build quality cabinetry solutions with strong applications for your residential and commercial customers.
Give us a call today at (931) 739-9292 for a no-cost project quote. We can discuss how our Old World craftsmanship and expertise will give you the exact, distinctive casework you're looking for!