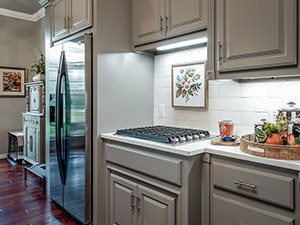 Albert Miller, owner of Miller's Casework, has been perfecting his Old World craftsmanship for years as it's continually been passed down through the Miller generations. He has beautifully blended his Old World craft with modern styles to bring our customers only stunning and functional frameless cabinetry options. Frameless cabinets continue to impress and they're wide popularity in Europe continues to spread over here. These cabinets offer you more storage and organizational space than your typical framed cabinets and you can be sure, any questions you might have, will be answered completely by our knowledgeable craftsmen. Just give our team a call today at (931) 739 – 9292 and we'll gladly provide you with a free estimate for your next cabinetry project in the Bristol, TN area.
Perfect for Any Space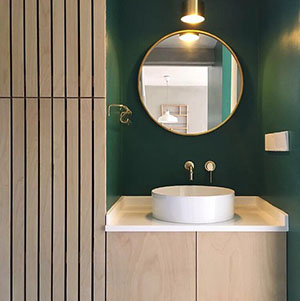 While frameless cabinets were initially more popular for commercial and industrial spaces and settings, they are growing in popularity for all types of uses including in your home, office, and workspace areas! Offering 10 – 15% more storage area than framed cabinets, frameless cabinets also offer you easier access to everything inside as the lack of the face frame gives you more space to see what you have. Whether you're looking to get things a little more organized, or if you just love the look of our frameless cabinets, we'll make sure your new cabinets are exactly what you want and need!
Our frameless cabinetry options come with a long list of customization options meaning you can truly get what you want! From different materials and colors to the hardware and internal organization options, your new cabinets will be just what you need! No matter the size of your cabinetry project, we're here to help. We provide cabinets for all spaces, no matter the size or complexity of the job!
Reach Out Today
If you think frameless cabinets are the right choice for your space, give the team at Miller's Casework a call to learn more about your many options. We bring our neighbors in Bristol, TN only the finest craftsmanship around and we look forward to working with you. Reach out today at (931) 739 – 9292 and maximize your space!