Your Style Statement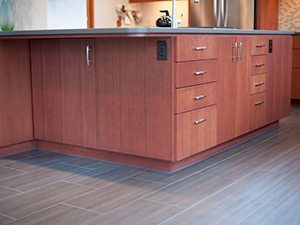 Cabinetry is your style and class statement. Frameless cabinets have the sleek, modern look. Miller's Casework is a framework cabinet specialist and you can call us today at 931-739-9292 for a free estimate on frameless cabinets in Chattanooga, TN. Miller's Casework blends the merits of old world craftsmanship with modern-day manufacturing processes to create frameless cabinets with a charming, classical look with contemporary finish. Apart from Tennessee, we serve strategic areas in Alabama, Georgia, and Kentucky.
Albert Miller is the owner of Miller's Casework and comes from a family of wood crafters that goes back generations. We have shed none of the old-world-style attention to detail. Rather, we have improved it by adopting industry-leading CNC manufacturing software and processes.  Perfecting the art over multiple generations has given us the confidence to say that no one makes frameless cabinets like us. We have a long list of delighted customers who will bear testimony to this fact!
Miller's Maximum Frameless Advantage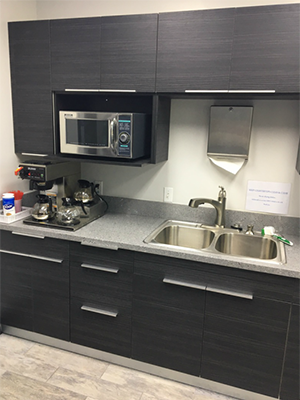 Also called European, 32-mm, and full access cabinets, frameless cabinets are cabinets without a face frame. Rather, they are a box-type cabinet. Without the frame, the cabinet door covers the box and presents a seamless and streamlined look that is essentially modern.
When you call Miller's Casework at 931-739-9292 for frameless cabinets in Chattanooga, TN, you choose to maximize all the advantages of frameless cabinets:
Toned, Modern Appearance
Greater Interior Space
Superior Strength and Durability
Easy Access
Frameless cabinets have quickly become the premier choice for homeowners and commercial building owners.  They are reliable and beautiful, and allow additional, more practical space.  When you're ready to learn more about our frameless cabinetry options, give Miller's Casework a call today at 931-739-9292.  Our associates are able to answer any questions you may have about your frameless cabinet options.
The Frameless, Miller Standard
When you're searching for a custom look for your home or office, call Miller's Casework.  Our premium selection of cabinets are able to be customized to any taste.  Let us put our top-notch craftsmanship to work for you.
To maximize all the advantages of frameless cabinets in Chattanooga, TN, call Miller's Casework today at 931-739-9292.  We look forward to working with you.