When your home or business needs an interior facelift, you can count on Miller's Casework for transformative frameless cabinet solutions to completely update your space.
It is amazing how thoroughly the look of a business or home can change with a well-designed and well-executed cabinet scheme, and in the Clarksville, TN, area, Miller's Casework is the leading provider of top-quality custom cabinetry.
Give us a call today, (931) 739-9292, for a free quote on your next cabinet project. Like the proverbial fairy godmother, Miller's Casework will give your interior space the royal treatment!
Frameless Cabinet Benefits
At Miller's Casework, we specialize in providing customers with the very finest handcrafted cabinet solutions to meet their commercial and residential needs. One of our most popular cabinet types is the European frameless cabinet.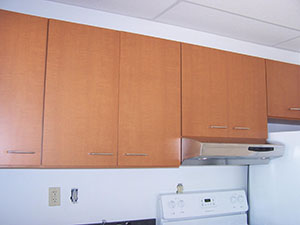 Frameless cabinets boast many benefits, offering:
Additional storage space
A sleek, seamless look
Larger drawers
A sturdy structure
Absence of a center stile for easy cabinet access
Whether you want new cabinets for functional or aesthetic purposes—or both—you can count on Miller's Casework to provide you with a top-quality finished product to perfectly meet both your needs and your wants.
Miller's Casework Quality
Miller's Casework has devoted many years to developing the outstanding reputation we now enjoy among our customers. We take quality and craftsmanship very seriously, and we work diligently to deliver the best of both to our clients each and every time.
Among the prime assets we offer our customers, Miller's Casework is dedicated to providing: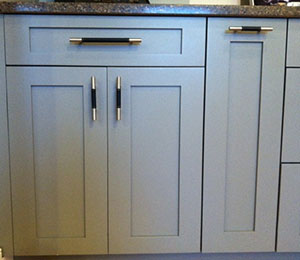 Superb commercial and residential cabinetry products crafted using the finest materials
Commercial and residential casework that is made using techniques that meet or exceed Architectural Woodworking Institute standards
Exceptional high-pressure decorative laminate and melamine casework options
Use of efficient, advanced computerized manufacturing operations
Fully trained and certified cabinet installers
Broad array of design and color options
Get the Best from the Best!
For high-quality, handcrafted cabinet solutions that will stand the test of time and beautify any space, give Miller's Casework a call today at (931) 739-9292.
We offer free project quotes!