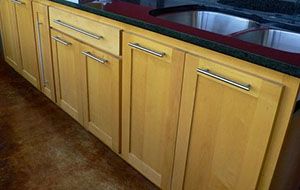 Frameless cabinets continue to grow in popularity across the country and at Miller's Casework, we deliver magnificent workmanship on every project we work on. Frameless cabinets have been the optimal choice for years in Europe, Asia, Latin America, and Canada. Frameless cabinets just make sense because they give you 10 – 15% more storage space when compared to your traditional, framed cabinets that are more common to see in the United States. Space is always a good thing and we're ready to help you enhance yours today. When you are ready to upgrade your cabinets in the Columbia, TN area, give our team a call at (931) 739 – 9292.
Frameless Means More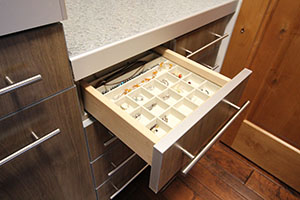 Frameless cabinets offer so much more than your traditional framed cabinets. They give you more space to work with and you can customize just about every aspect of them. From the material of the actual cabinets down to the hinges, you can work with our design team to get the cabinets you've always wanted and maybe didn't even know you needed! Once your design is complete, you'll be able to see what the final project will look like before we even get to work clearing out your old cabinets. With free quotes and knowledgeable craftsmen, we know you won't be disappointed. You let us know what you're looking for and our experts will help you choose the right materials and so much more!
Reach Out Today
Ring in the new year with updated and fresh frameless cabinets that will maximize your storage and workspace! Starting off the year with a customized workspace is an excellent plan. It doesn't matter if you have a basic idea of what you want and just need a little help with the design specifics or if you just know you want to increase your storage with some fabulous frameless cabinets, the team at Miller's Casework will get you taken care of. We deliver premium craftsmanship and customer service to the people of Columbia, TN. Call us today at (931) 739 – 9292 to get more information about your many customizable cabinetry options.