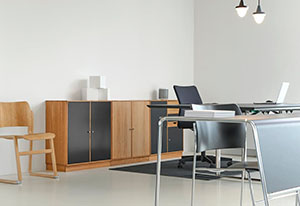 First impressions are important—especially for business owners. What are your customers seeing when they first walk in the door?
If it's time to update your professional space, have you considered new frameless cabinets? It's incredible what a difference a new set of cabinets can make in your business venue, adding polish and a crisp, fresh, professional look that will impress customers from the moment they step inside.
If your business is located in Franklin, TN, or its environs, call Miller's Casework today for all of your cabinetry needs, (931) 739-9292. Our custom-made, exquisitely crafted cabinets can turn your drab business space into a fab business space!
Frameless Cabinet Benefits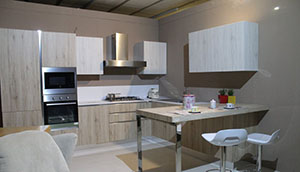 There are many reasons the European frameless cabinet design has become such a popular one among business owners. They include:
Added storage space
Sleek, seamless aesthetic
Drawers tend to be larger
Easier cabinet access, since there is no center stile
Structurally sound
Whether you want larger cabinets than the ones you currently have or you're looking for a sleek new look to update your business' interior, give Miller's Casework a call today, (931) 739-9292.
We are a family-oriented business, and we take pride in the work we do. Our beautifully crafted cabinets are durable and functional and will wonderfully meet your needs, no matter what they are!
The Miller's Casework Difference
Quality is the No. 1 thing customers have come to expect from Miller's Casework, and we strive to provide exceptional quality each and every time.
Here are some other things you can expect when you work with Miller's Casework:
High-quality residential and commercial cabinet products that are crafted using only the very finest materials
Outstanding high-pressure decorative laminate and melamine casework options
Premium-grade craftsmanship with efficient, computerized manufacturing operations
Personalized service
Fully trained and certified installers
Large array of design and color choices
Residential and commercial casework built with techniques that meet or exceed Architectural Woodworking Institute standards
Call Us for an Estimate!
For all your cabinetry needs, Miller's Casework offers the gorgeous, durable craftsmanship you're looking for.
Give us a call today, (931) 739-9292, to get an expert frameless cabinetry estimate. We will provide you with a variety of options to fit your needs and your budget!