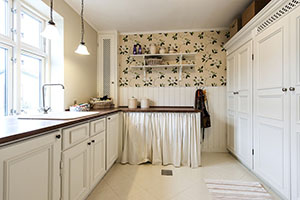 Frameless cabinets are one of the most popular styles on the market today. Miller's Casework specializes in custom commercial casework. This includes cabinets with a stylish European frameless design. Our service area includes clients in Hendersonville, TN. For a free estimate on the custom cabinets of your dreams, give us a call at (931) 739-9292.
Why Frameless Cabinets?
Aside from being in style, frameless cabinets are both practical and functional. For one, frameless cabinets utilize space better than any other type of cabinet. When it comes to a frameless cabinet, no space is wasted. The cabinets themselves look very sophisticated and are a great choice for a commercial building.
With frameless cabinets, shelves are very simple to mount and it's easier to store larger items. In fact, frameless cabinets are also referred to as full-access cabinets because of the way that they maximize space. Frameless cabinets are modern and elegant and are sure to brighten up the room.
About Miller's Casework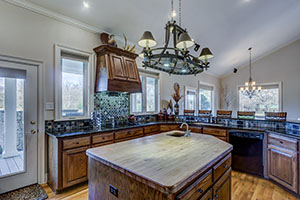 We're a family-oriented business that is recognized for providing expert craftsmanship. We use a computerized manufacturing process which allows for detailed cabinets that can be customized exactly to your liking. Our team of trained craftsmen are always there to ensure the quality of each cabinet. At Miller's Casework, all of our work comes equipped with a 100% customer satisfaction guarantee.
Customize The Cabinet Of Your Dreams
With a unique blend of traditional woodcraft and modern technology, Miller's Casework has found a way to combine the best of both worlds. When you hire us for to produce your customized cabinets, you'll be amazed at the number of options we have to offer. Our system is set up to make the browsing process as easy as possible so you'll be able to mix and match styles and find the one that you like the most.
Call Us Today!
Clients in Hendersonville, TN can count on Miller's Casework for any of their cabinetry needs. We customize frameless cabinets and have a variety of choices to choose from. There's no better time to add some beautiful frameless cabinets to your commercial building. Give us a call today at (931) 739-9292 for a free project estimate. If you have any questions, one of our personable representatives will be happy to help you out.