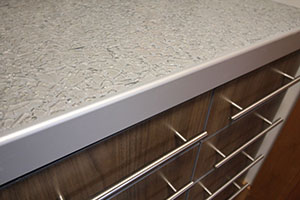 Frameless cabinets have been around for decades and their popularity continues to spread throughout the world. At Miller's Casework, we use our craft to perfectly blend Old World craftsmanship with the contemporary styles of today to bring you beautiful and functional cabinetry options. We're able to customize any cabinetry order and will make sure your new cabinets are perfect for the space you have! For stunning results in Maryville, TN or the surrounding areas, call Miller's Casework today at (931) 739 – 9292. We'll be happy to provide you with a free quote for your next cabinetry project!
Why Frameless?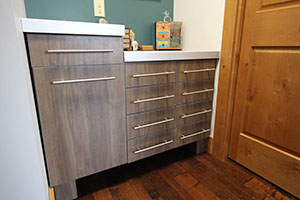 Are you wondering why people are going away from the traditional framed cabinets that reside in the majority of people's homes? One of the biggest advantages of frameless cabinets versus framed is the gain of storage space, frameless cabinets can increase your storage area by 10-15% and no matter the space you have, extra storage is always a bonus. Frameless cabinets are a thicker option than framed and their hardware tends to be stronger than your typical framed cabinets meaning they are more durable. Frameless cabinets don't have the face frame that your traditional framed cabinets do which allows you easier access to the interior of your cabinets.
At Miller's Casework, we customize our cabinets to fit each of our customer's needs perfectly. With our cabinets, you can choose your materials, colors, hardware, internal drawer options, and more! We're sure we can get your new cabinets done just the way you've been wanting and needing, and we look forward to seeing the look on your face when you see your new and complete space! Give our team a call today and we'll gladly answer any of your frameless cabinet questions or provide you with a free, detailed quote for your next project!
Reach Out Today
Have you been wondering if frameless cabinets are the way to go for your new space? Or are you looking to replace your older cabinets with our beautiful and spacious frameless options? The team at Miller's Casework is ready to help, whatever your cabinetry needs are! For superior craftsmanship from the moment you call, reach out today at (931) 739 – 9292. We're proud to serve the Maryville, TN community!