Miller's Casework continues to prove that its exceptional reputation is well-deserved! We offer beautiful frameless cabinets to the people of Morristown, TN. If you would like a free estimate on some new frameless cabinets, please reach out to us today at (931) 739-9292. We'd be happy to talk through the specifics with you!
Custom Commercial Cabinets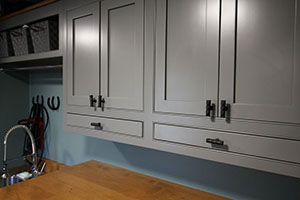 Every commercial space is a bit different. If you have a specific look or function in mind, Miller's Casework will get the project done right. We customize commercial cabinets to suit your exact preferences. Our team makes the entire process as easy as possible on clients!
Frameless cabinets, also known as European or full-access cabinets, are functional and stylish! They are a bit thicker than standard American cabinets and have a durable and stable frame. We take on projects of all magnitudes, whether it be for small or large commercial application. Our cabinets are cut precisely and will fit the exact specifications that are suited to your specific commercial space. With us, you'll have a wide range of materials, colors, brands, and much more to choose from!
Tennessee Cabinetry Services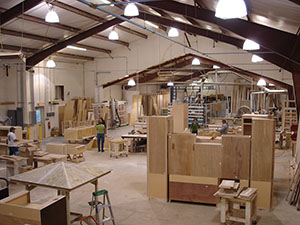 Our family-owned company has deep roots in the woodworking business. We have a perfect blend of traditional craftsmanship with modern day manufacturing processes. We're bringing the best of the old and combining it with the best of the new! Our company is known for designing, building, and installing flawless frameless cabinets.
With Miller's Casework, you can always count on first class customer service. We understand that in order to maintain our reputation, we have to continue providing flawless results. Our craftsmen are motivated to put out some of the top casework products in all of Tennessee. We'll communicate with you throughout the process to ensure that the end results meet or exceed your expectations!
Call Us Today!
Time for new frameless cabinets? Miller's Casework helps people improve the aesthetics of their commercial spaces with practical, affordable, and top quality frameless cabinets. We are always looking for new casework projects in Morristown, TN. For a free quote on the project, just reach out to us today at (931) 739-9292.