Miller's Casework is widely recognized as one of the best manufacturers and suppliers of frameless cabinets in the state of Tennessee. We specialize in bringing custom, contemporary cabinets to a wide variety of industries and applications – from your home's remodeled kitchen to the storage spaces of commercial institutions like hospitals and schools.
We at Miller's pride ourselves on our dedication to creating products that are beautiful, innovative, and functional. Our employees and equipment are top of the line, allowing us to create custom products to meet your every need. For sturdy construction and unparalleled customer care, call us today at (931) 739-9292.
Benefits Of Frameless Cabinets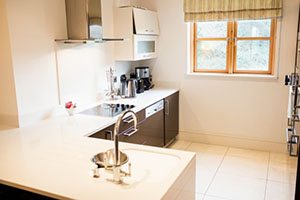 Cabinet design has changed dramatically, but subtly, in the last several years, transitioning from traditional, framed construction to European-inspired frameless cabinets. The first step to making the right design and space choices with your cabinets is understanding the differences between the two:
1) Traditional cabinets include a 1-½ inch frame that tops the front of the cabinet, the side facing the user. This frame adds dimension to the front door and provides a place for cabinet doors to be secured. They often include a center stile between two door fronts.
2) Frameless cabinets are designed to maximize usable space. They do not include this face frame, offering easier access to the cabinet space and more space, in general. Flat door and drawer fronts provide a sleek, contemporary look.
Here is a quick overview of the many advantages frameless cabinets offer over framed cabinets:
More storage room because there is no frame or lip obstructing access
Achieves a smoother, more modern aesthetic, with seamless doors
Easy to adjust shelves
Better utilization of space
High-End Full-Access Frameless Cabinetry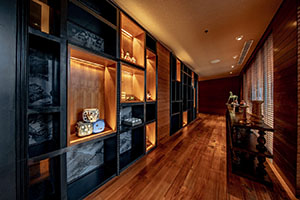 Available in a wide selection of styles, colors, and finishes, Miller's Casework's cabinets can be customized to create the look you most want, along with the easiest-to-clean surfaces. Here is a brief overview of our process:
1) We begin by selecting the color and finish you desire.
2) We then apply the selected veneer to your cabinet material of choice: high-pressure decorative laminate (HPDL) or melamine.
3) Finally, we bond the veneer to the cabinet by applying intensive heat and pressure, resulting in a product that is flawless, durable, and smooth.
At Miller's Casework, every cabinet is engineered with the utmost care and precision, from start to finish, providing you with the most current, on-trend styles, colors, and looks. Cabinets can be further customized with your choice of hinges and pulls.
Tennessee's Premier Provider Of Frameless Cabinets
Miller's Casework serves the town of Smyrna, TN, and the surrounding communities. We are the best at what we do. If you're looking for family-owned, made-in-the-USA sturdy frameless cabinetry and personalized care, call us today at  (931) 739-9292 and get started!