Commercial Cabinet Manufacturer
We serve Tennessee, Alabama, Georgia & Kentucky!
Based out Sparta, Tennessee, Miller's Casework proudly offers quality commercial cabinets to Tennessee as well as strategic parts of Alabama, Georgia, and Kentucky. Our commercial casework services are conveniently available for customers in Sparta, Cookeville, Crossville, Knoxville, Morristown, Kingsport, Johnson City, Sevierville, Marvyille, Cleveland (TN), Chattanooga, Columbia, Murfreesboro, Nashville, Jackson, Clarksville, Springfield, Gallatin, Hendersonville, and all of the surrounding communities.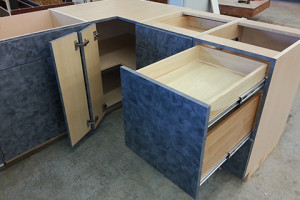 Should you be anywhere in Tennessee, or in Georgia, Alabama, or Kentucky, call us for a free project quote and to see how we can serve you. We specialize in beautiful, durable commercial cabinets with a European frameless design, and our attentiveness to quality shows in every facet of our work. With seasoned tradecraft skills and state-of-the-art manufacturing technology, we pledge to give you Old World Craftsmanship that's bolstered by contemporary manufacturing standards every time.
Get a Free Quote
(931) 739-9292
Contact us today at (931) 739-9292 for a free project quote and more information!
Beautiful, Custom Commercial Cabinets in Tennessee and Beyond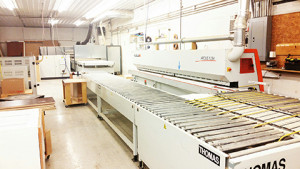 As a family oriented business, Miller's Casework takes pride in its work. We're dedicated to bringing you durable, quality commercial casework that meets your functionality needs and exceeds your expectations. Our team is focused on delivering the best products for your home or business, and it shows in the precise, detailed workmanship of every cabinet we manufacture.
With our team, you can expect:
High-quality residential and commercial cabinet products of the finest materials
Exceptional high pressure decorative laminate & melamine casework options
Personalized service from our company
Premium-grade craftsmanship with efficient, computerized manufacturing operations
Residential and commercial casework that's built with techniques meeting or exceeding Architectural Woodworking Institute standards
Tennessee Commercial Cabinetry Services
Company owner Albert Miller and his family come from a long line of Old World woodcrafters. Blending this honed expertise with modern-day, industry-leading manufacturing processes, we produce quality craftsmanship that meets high standards for construction and durability.
And our company's emphasis isn't just on quality products alone, either. At Miller's Casework, we put your needs first, and we strive to put our customers first in everything we do. From start to finish, you can count on receiving precise products and exemplary customer service.
Contact Us for Cabinetry Quotes
As part of our customer service philosophy, we provide free project quotes. Whether you need residential or commercial casework done, contact us today to learn how we can help you.
Don't hesitate – give us a call at (931) 739-9292 for a project quote!