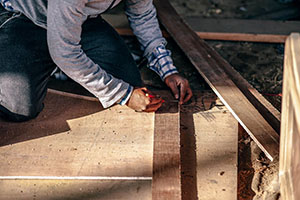 It's amazing how much updated or new cabinets can completely transform the look and feel of interior space. In the Jackson, Tennessee, area, Miller's Casework is the top choice when it comes to high-quality, beautiful, innovative custom cabinetry.
A family-oriented business, we provide free, no-obligation quotes at (931) 739-9292. Call us today to discuss your options and share your vision with us. We specialize in bringing the careful techniques and attention to detail of old-world craftsmen to today's modern technology and designs.
The Miller's Casework Difference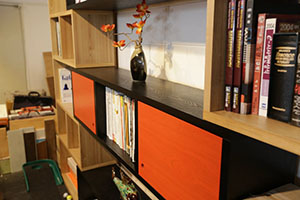 There are many reasons why Miller's Casework is the leading cabinet manufacturer in Jackson, Tennessee, and the surrounding areas. Not only is our work world-class, but our customer care is above reproach. Read on to see how Miller's Casework beats out the competition:
Our manufacturing techniques are always at or above the standards set by the Architectural Woodworking Institute, which has been the voice of the woodworking industry for more than half a century.
While other cabinetmakers may only offer stock options, which are highly limited by material type, finishes, etc., we can design and build anything you can dream up. The professionals at Miller's Casework use cutting-edge software and machinery to take their work and your cabinets to the next level.
After our years in business, you can find a practically endless list of material options, from high pressure decorative laminate and melamine to stainless steel and reclaimed wood. And did we mention, the color options are practically limitless, too?
The Commercial Cabinet Manufacturing Process
We have the process of manufacturing your commercial frameless cabinets down to a science. However, we have also perfected the process to allow for customization at every point and in every little detail:
The process begins with choosing your cabinet material: melamine or high pressure decorative laminate. Melamine is more affordable while HPDL is sturdier. You can also opt to purchase a name brand such as Formica or WilsonArt.
Once your material is chosen, you can decide between 3 types of hinge. Our 120-degree nickel-plated hinges are fully adjustable. There is also a 170-degree option or the heavy-duty, 5-knuckle hinge.
Your cabinets can be upgraded in a variety of ways – finished interiors, finished ends, veneers, plywood cores, etc. Our friendly, accessible experts can walk you through each design decision.
As mentioned above, if you're looking for a different look for your commercial cabinets, we also provide custom millwork cabinetry.
Call Us Today!
Whatever the nature or size of the job, our craftsmen are committed to building you a beautiful product. Give us a call today at (931) 739-9292 and become one our valued clients and partners.