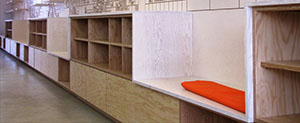 When your workspace needs an update, top-quality commercial cabinetry can do wonders for you. If your business is located in the Memphis, TN, area, your best source for commercial cabinets is Miller's Casework.
We offer outstanding custom cabinetry solutions that meld Old World craftsmanship with modern design and contemporary manufacturing processes. The result is gorgeous, long-lasting cabinets that will add both beauty and functionality to any space.
For exquisite custom cabinet solutions that are built to last, call Miller's Casework today at (931) 739-9292!
Your Top Choice
Miller's Casework has spent many years solidifying its reputation as one of the most trusted cabinet manufacturers in Tennessee. Our knowledgeable craftsmen devote a great deal of attention and time to each and every order, making sure only the highest-quality finished products ever leave our shop. Not only this but we also provide excellent customer care so you are always updated on the progress!
We value our customers and delivering quality to them above all else, and we have built our business on a long legacy of Old World woodcraft expertise. When you choose Miller's Casework, top quality is what you'll get every time!
In serving our clients, we bring a variety of assets to the table, including: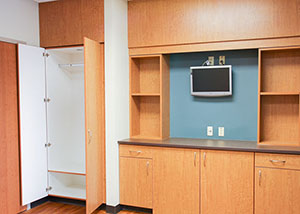 Offering custom casework for any commercial or residential application
Using materials and construction techniques that meet or exceed Architectural Woodworking Institute standards
Employing industry-leading CNC software and equipment
Offering a broad range of color choices
Dedication to quality throughout the manufacturing process
Delivering expertly crafted cabinets that are high-quality and durable
And more!
Get a Free Quote Today!
The team at Miller's Casework is here to meet all of your commercial cabinetry needs with expertise and efficiency. Our pledge is to deliver the very best craftsmanship and to provide outstanding customer service with each and every order. Throughout the manufacturing process, we will also strive to provide you with friendly, professional service.
Call us today at (931) 739-9292 for a free, no-obligation quote on your next commercial cabinetry project. We will present you with a full array of options to meet your budget and exquisitely fit your workspace!