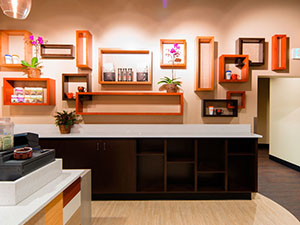 Miller's Casework offers a wide range of custom millwork and fabrication services to the residents of Chattanooga, Tennessee area. Ensuring your project is handled professionally and in the best possible way by our experts is our primary goal. We focus on ideas and services that exceed not only your expectations, but also your project requirements and that is what sets us apart from the competition. If you would like our professional opinion on your commercial cabinetry needs, call us at (931) 739-9292. Our experts will gladly inspect your space and create a look that is functional and one of a kind.
In order to be consistent with the products our dedicated team creates while minimizing waste, we rely on all of the latest technology. This helps with precision as well as uniformity for larger scale projects. From the first phone call to design and production followed up with installation, you will be blown away by our customer service.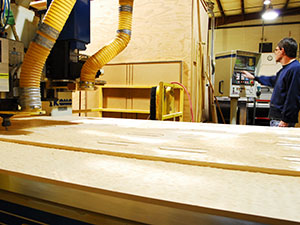 Commercial cabinetry services include the following:
Value Engineering
Detailed Planning
Project Site Analysis
Clear Specifications
Site Research
Project Manager
Timeline Understanding
The Miller's Casework team stands behind everything we build 100%. All components of your commercial cabinets are far superior than industry standards. This, paired with our high-quality woods and laminate options guarantees a finished product that will stand the test of time. Let our experts design commercial cabinets for your Chattanooga, Tennessee space. Whether you have a library, doctor's office, restaurant, hotel, etc. the Miller's team is fully prepared and able to provide you with custom cabinets that will increase the functionality of your space and are aesthetically pleasing as well. Call us today to learn about our warranty options for our services. You can reach our office at (931) 739-9292.
When you rely on Miller's Casework for all your commercial cabinetry needs you are putting your faith in company that has a long-standing record of serving Chattanooga, Tennessee and surrounding communities with the utmost care and professionalism. Let our team of expert craftsmen improve your commercial space today. We can increase production and create a clean and open workspace for your employees. So all you have to do is call for a free project assessment. You can reach us by phone at (931) 739-9292.