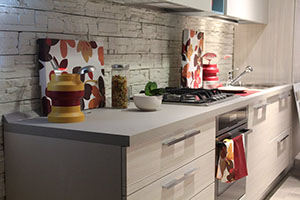 Whether you need frameless cabinets for your Memphis, TN, home or business, you can count on Miller's Casework for exquisite, sturdy craftsmanship and cabinet solutions that are built to stand the test of time.
It never fails to amaze us how much new cabinets can completely transform a space, turning a dowdy office area into a fresh, fashionable environment or transforming any room in a home into a modern, attractive space.
When your business or house needs an update, you know whom to call: Miller's Casework! Phone us today at (931) 739-9292!
Benefits of Frameless Cabinets
Miller's Casework specializes in high-quality, handcrafted cabinet solutions for both residential and commercial applications.
European frameless cabinets are one of the most popular types of cabinets, offering various benefits that include: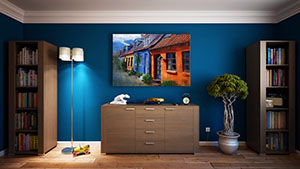 Providing additional storage space
Boasting a sleek, seamless look
Offering larger drawers
Absence of a center stile, which gives you easy cabinet access
Providing a sturdy structure
When you need new cabinetry, whether to add more storage space or simply to update an area of your home or business, you can look to Miller's Casework for beautiful, handcrafted solutions.
The Miller's Casework Difference
Operating for many years as a family-oriented business, Miller's Casework takes craftsmanship very seriously. We have worked endlessly to establish our reputation in the industry and always deliver superbly crafted cabinets that are functional, durable, attractive, and customized to fit a specific space and meet a customer's particular needs.
We have built a stellar reputation for delivering top-quality finished products, and in all we do we strive to provide the very best.
Assets we offer our customers include:
Outstanding commercial and residential cabinetry products made using the finest materials
Commercial and residential casework crafted using techniques that meet or exceed standards set forth by the Architectural Woodworking Institute
Exquisite high-pressure decorative laminate and melamine casework options
High-quality craftsmanship using cutting-edge, efficient, computerized manufacturing operations
Fully trained and certified cabinet installers
Wide range of design and color options
Get Your Free Estimate
For your next cabinet project, Miller's Casework is on the job with breathtaking, Old World craftsmanship to effectively and efficiently meet your needs and fit your budget.
Give us a call today at (931) 739-9292 for a free professional estimate on frameless cabinets for your home or workspace!