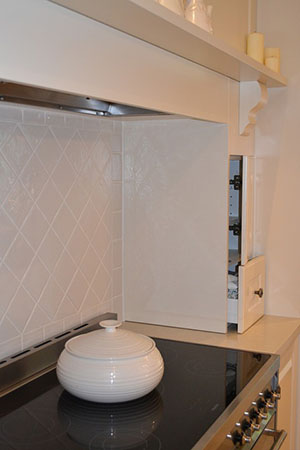 Frameless cabinets have several names and while they are best known as a wonderful choice for commercial and industrial buildings, they are really proving themselves in the residential industry as well. We're sure you'll love the look of our frameless cabinets in your home and even more, you'll love the extra space you get from them. Compared to your typical framed cabinets, the interior of your cabinet typically gains 10-15% of storage space without the frame. That can really add up and make storing items much easier, when you can see what you have it makes things simpler. That's what we're about here at Miller's Casework, simplifying. We offer exceptional craftsmanship that will be sure to please the eye. If you are in Gallatin, TN or the surrounding areas, give us a call at (931) 739 – 9292 and we will get the design process started right away for your next project.
Design, Preview, and Go!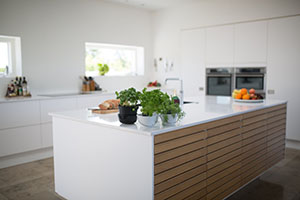 With our design process, we will make sure you get a great in-depth preview of what your new cabinets will look like in your space before we even get to the dirty work. Any changes you desire can be made before we build your cabinets to ensure your new cabinets are exactly the way you want them. We believe this is essential to guaranteeing our customers are always happy with our work. Your satisfaction is our priority and anytime you have a question any step of the way, we'll be here to answer it right away.
Reach Out Today
Whether you have a space that you would like to redo and update the cabinets or if you have a new build and you'd like to get frameless cabinets installed to really maximize your storage, call on the professional craftsman at Miller's Casework today. We are ready to work with you to get your cabinets designed, built, and installed right away so that you can get your space aligned with your needs quickly. Whether it's your home, business, or workspace, having a productive area is ideal. For unmatched craftsmanship in the Gallatin, TN area, reach out to us today at (931) 739 – 9292.