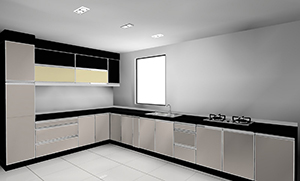 Becoming the leading cabinet manufacturer in Clarksville, Tennessee took work, but with our craftsmanship, design, and superior customer service, it's no wonder so many clients have turned to Miller's Casework.  If you have been searching high and low for a cabinet manufacturer you can trust with your home or office, look no further.  Miller's Casework is here to help you.  Give us a call at 931-739-9292 to begin with a free estimate.  We look forward to hearing about your cabinetry needs.
Services for Every Need
Our team at Miller's Casework is equipped to handle needs for residential and commercial customers in and around Clarksville, Tennessee.  Our service area is throughout Tennessee, Kentucky, Alabama and Georgia.  Our clients know when they turn to use, they receive the following benefits: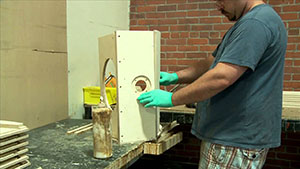 Old World craftsmanship
100% Customer satisfaction guaranteed
Customized cabinetry solutions
Large variety of color and style options
Fully licensed and insured
Family owned and operated business
Miller's Casework truly puts our customers first.  We make sure that your needs and ideas are fully heard, and we incorporate that into the design of your space.  As a full-service cabinet manufacturer, we provide solutions for:
Residential cabinetry – Kitchens, baths, mud rooms, laundry rooms and more!
Office storage – Computer desks, filing solutions, break rooms, reception areas
Medical cabinetry – to keep supplies, medical records and more!
Closets
And so much more!
If you are looking for a sleek, modern design, or perhaps something more traditional, Miller's Casework has the solutions for you.  Our woodworking methods and skills have been passed down from generation to generation, so you can rest easy knowing you are in expert hands.
Starts with a Call
To begin your new cabinet project, give our team a call at 931-739-9292.   Our team will work diligently to provide a quote that is budget friendly and high quality.  We will take the time to make sure the needs of your home or workspace cabinetry are heard.  Our designs and custom cabinetry solutions will help your home or office stand out!  It all starts with a call to schedule your free, no-obligation estimate.  So what are you waiting for?  Give us a call at 931-739-9292 to begin today!