Before you hire a cabinet manufacturer, make sure you do your research. There are a lot of company's out there that put out poor products and charge far too much money. For beautiful and functional commercial cabinets at fair prices, the people of La Vergne, TN can count on Miller's Casework. To get started, give us a call today at (931) 739-9292.
About Miller's Casework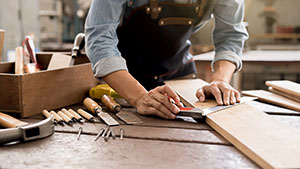 Our company is based out of Sparta, TX, but we take on cabinetry projects for those across the state. We set the bar high for other cabinetry companies in the area. When you hire us for a project, you can expect excellent customer service, great prices, and high-grade craftsmanship. Our company balances Old World craftsmanship with modern technology in order to put out the best products.
Custom Casework
A lot of people have specific desires or needs for their cabinets. Our team builds custom cabinets that can be adjusted top to bottom. Whatever you have in mind, we have you covered with a range of options. Miller's Casework uses only the best materials in order to build visually appealing cabinets that are made to last.
The possibilities are endless when you choose Miller's Casework for your cabinetry needs. We have many colors and materials to choose from. We work closely with our clients to ensure that they get the cabinets that they have in mind for their commercial or residential spaces.
European Frameless Design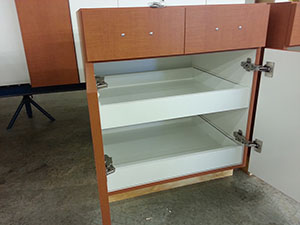 Frameless cabinets are beautiful and practical. This design helps maximize storage space and there is an elegance in its simplicity. We specialize in building these types of cabinets. This type of cabinet is the dominant style in many other parts of the world, and they are starting to grow in popularity throughout the United States.
Call Us Today!
When you are in need of a cabinet manufacturer, you can't go wrong with Miller's Casework. With low prices and a long history of manufacturing beautiful cabinets, we offer true value deals. To learn more about our cabinetry services, give us a call at (931) 739-9292. We'll be happy to give you a free quote on the cabinets that you have in mind.