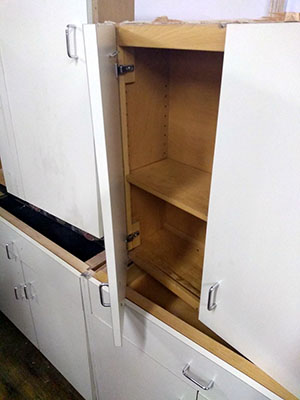 Don't be fooled by the name, commercial cabinetry options have come a long way in the last several decades and at Miller's Casework, we offer such stunning craftsmanship and high quality products that you could put our cabinets anywhere in your home and we know you'll be pleased with your choice! While commercial cabinets are more common in places such as garages, workspaces, and more, they are growing in popularity in residential settings as they are visually appealing and can offer 10-15% more storage room than your traditional framed cabinets. With a long list of possibilities for customization, you can truly make your cabinets your own when you work with Miller's Casework. Choose your material, color, hardware, and more! We replace cabinets quite often and help our customers match things perfectly to ensure the look is always what they're wanting. If you are thinking about upgrading your existing cabinets or if you need new cabinets installed in Mount Juliet, TN, call our team today at (931) 739 – 9292.
Done Right to Save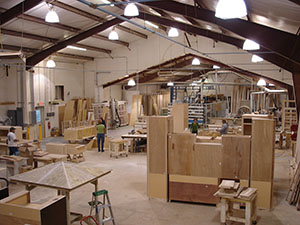 At Miller's Casework, we have the process down and know the best ways to get your cabinets done perfectly while ensuring no money is spent on wasted material. Our design software and process allows us to work with you to create the cabinets you want, before we even order materials we look at every aspect of the design to make sure things are laid out how you want them. This helps save money because money isn't wasted on excess supplies and it allows you to see what your new cabinets will look like before we really get to work! With something you use every day, you want to make sure it's done right, call Miller's Casework today!
Reach Out Today
Whether you need help with your commercial cabinetry needs or if you're looking at some of our incredible options for your home or other space, we've got cabinets that will fit your needs well. At Miller's Casework, we provide cabinets for homeowners, business owners, and more throughout Mount Juliet, TN and look forward to earning your business! Reach out to us today at (931) 739 – 9292 and we'll get your FREE quote on your next cabinetry project started!