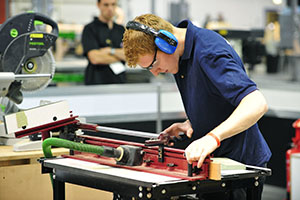 Interested in adding some new commercial cabinets to your building? Cabinets have a major impact on the aesthetics of a room and they also play an important role. If you want your cabinets designed correctly and looking the way you had hoped, choose Miller's Casework for the job! Just give our company a quick call today at (931) 739-9292 to learn a bit more about our services!
Frameless Designs
Although we design and build many different types of cabinets, European frameless design is definitely one of our specialties! We love how these cabinets look and the frameless design helps maximize storage space and opens up plenty of possibilities. If you think that this type of cabinet would be ideal for your space, we'd be happy to provide you with more information!
We design cabinets that can suit any space. We are one of the top cabinet manufacturers in the state of Tennessee. The quality of our work means the world to our craftsmen. That's why you can always count on us to go the extra mile! From the design to the installation, the experts at Miller's Casework do the whole process the right way!
First Class Workmanship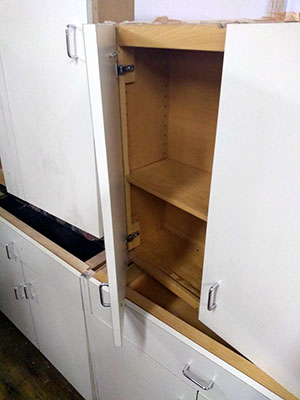 Custom cabinets vary a lot in quality, and this often comes down to the people who are hired for the project. Miller's Casework has a proven track record and has shown to offer some of the best custom cabinets in all of Tennessee! We pay close attention to the small details that can wind up making a big difference!
If you are interested to see what we can do, take a look at our picture gallery! When you work with Miller's Casework, there are so many different options for your cabinets. Miller's Casework is where old world craftsmanship meets the contemporary age! We use the finest materials, and our team provides premium-grade craftsmanship!
Call Us Today!
Hoping to get some commercial cabinets in Smithville, TN? There is no better option than Miller's Casework for all of your needed cabinetry services! If you are in Smithville, TN, you can speak with our experts today at (931) 739-9292. If you are concerned with the price, just call for a free quote!