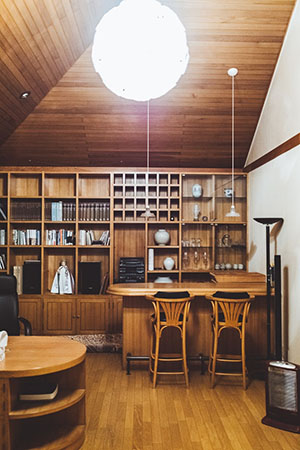 Miller's Casework designs and manufactures custom, high quality cabinets for commercial clients in Smyrna, TN, and the surrounding communities – Cookeville, Crossville, Knoxville, Morristown, Kingsport, Johnson City, Sevierville, Marvyille, Cleveland (TN), Chattanooga, Columbia, Murfreesboro, Nashville, Jackson, Clarksville, Springfield, Gallatin, Hendersonville, and more.
At Miller's Casework, we believe quality and craftsmanship are essential ingredients to beautiful, functional cabinetry, from initial design to final finishes. Our strong commitment to quality and durability is evident in every cabinet we create, and our dedication to customer service shines through in all we do. Give us a call today at  (931) 739-9292 to discuss your commercial cabinetry needs!
Fully Customizable Frameless Cabinetry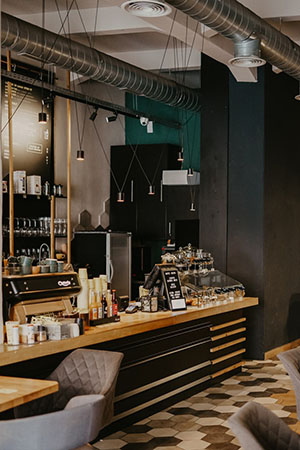 Miller's Casework specializes in offering highly customizable frameless cabinets – cabinets where the hinges are secured to the inside of the cabinet and the doors overlay the cabinet box directly. Door and drawer fronts fit closely together and give a clean, uniform appearance. Because there is no frame overlapping the box, you get full, easy access to the cupboard's contents.
This sleek design gives you a lot of options when it comes the overall look of your commercial cabinets:
1) Cabinets are available in 2 materials:
High Pressure Decorative Laminate – More durable than melamine, backed by rigid material (usually particle board or fiberboard, plus a heavy duty paper that adds toughness to the finished laminate)
Melamine – More budget friendly, created by coating paper with resin and allowing to partially dry, then fused to a substrate using heat and pressure
2) Cabinets come in dozens of colors.
3) There are 3 nickel-plated hinge choices available:
120-degree
170-degree
5-knuckle
Your cabinets can be upgraded in a number of ways – with finished ends or interiors, plywood cores, pre-finished veneers, and much more!
Working With Miller's Casework

There are a lot of custom cabinet manufacturers out there, but none come close to the professionalism and courtesy we extend to all clients at Miller's Casework. At Miller's it is our mission to provide premium, consistent, superior cabinetry solutions to vendors and clients throughout Tennessee.
Here are just a few things that set our work and our company apart from the competition:
We value and practice honesty and open communication, from our initial bids to our final product.
We are timeline driven and do what we say we will, when we say we will.
We create beautiful, timeless, lasting products with high-quality materials, from start to finish.
Customer service comes first. We treat all customers fairly and courteously.
We continually strive to improve, improving our products and offerings with new processes, technology, etc.
Call Miller's Casework today at (931) 739-9292 to get started!