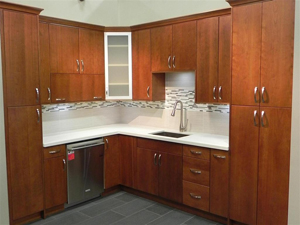 Here at Miller's Casework we offer custom cabinetry for our commercial and residential customers. We proudly serve the Knoxville, Tennessee area as well as strategic parts of Georgia, Alabama and Kentucky. If you need frameless cabinets, please call us at (931) 739-9292.
We are a family owned and operated cabinet manufacturer and we specialize in providing beautiful and long-lasting cabinetry. With our commitment to customer satisfaction and our pledge to provide you with Old World craftsmanship paired with current woodworking techniques and tools you are guaranteed to receive high quality products.
What are Frameless Cabinets?
Frameless cabinets are a European way of manufacturing cabinets that is a popular choice for homeowners and commercial building owners. They offer a sleek, simple design that make them so appealing. With this design, frameless cabinets are often referred to as "full access" cabinetry because by eliminating the frame you have greater accessibility.
The Frameless Advantage
With frameless cabinetry construction, cabinets do not have a typical frame attached to the front of the box. Once installed, the only parts you will see are the flat door or drawer fronts. This is a look that is aesthetically pleasing and suits any home or office. Some additional advantages of frameless cabinets include: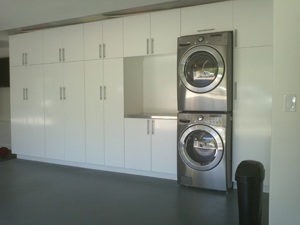 Modern appearance – Because of the sleek, clean appearance these cabinets are a beautiful choice.
Spacious interior – Since the cabinet box itself is the actual frame for the cabinet there are fewer supporting braces inside, thus creating more space for storage. Frameless drawers also tend to be larger.
Durable – Sturdier than a face framed cabinet because the entire box provides support making them more structurally sound.
More accessible – Typical frames take up valuable storage space. With our frameless cabinets, we make sure you can utilize every bit of your cabinet.
To learn more about our frameless cabinet services, you can contact us at (931) 739-9292. One of our knowledgeable staff members will gladly be able to answer any questions you may have and discuss the many ways they can benefit you.
Frameless Cabinetry Estimate
If you are interested in learning more about our frameless cabinetry services, please don't hesitate to contact us. You can reach us by phone at (931) 739-9292. We look forward to the opportunity of earning your business and turning you into another lifelong Miller's Casework customer. With Miller's Casework, you will always be satisfied with craftsmanship we provide.