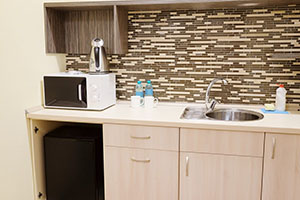 Whether you're looking for a standalone cabinet project or need a full-service cabinet partner to manufacture all your casework, you've come to the right place! Miller's Casework is a full-service cabinet manufacturer serving Franklin, TN, and the surrounding areas with gorgeous residential and commercial cabinetry. We specialize in supplying exquisitely crafted cabinets that showcase Old World design to both commercial and residential casework distributors and vendors within the cabinet and millwork industry.
Call us today at (931) 739-9292 for a free quote, and let us show you all of the fantastic options available to you from Miller's Casework!
Top-Quality Cabinets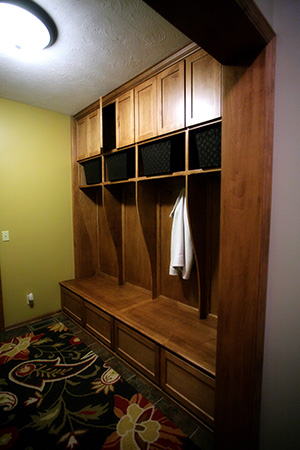 At Miller's Casework, we've perfected the art of blending exceptional craftsmanship with the most modern techniques to manufacture cabinets that are both high-quality and eye-catching. Bringing incredible Old World detail to large-scale manufacturing is no easy feat, but that's exactly what we do!
On the commercial cabinetry side, there are many reasons to choose Miller's Casework:
Our techniques meet or exceed Architectural Woodworking Institute standards.
Our commercial casework is fully customizable.
We offer a broad array of designs and products using both high-pressure decorative laminate (HPDL) and melamine.
We design and manufacture all of our products using the very latest CNC software and equipment.
We offer a wide variety of color options.
Our customer service is second to none!
This attention to detail and quality further extends to our residential cabinet manufacturing services. We offer gorgeous frameless cabinets for residential use, serving clients in Tennessee, Alabama, Georgia and Kentucky. Whether a customer needs a furniture piece like an entertainment center or is in need of cabinets for a bathroom, kitchen or home office, we're on the job! Our Old-World-meets-new approach gives homeowners the best of both worlds: classic quality and charm with contemporary sleekness and appeal.
Cabinet Manufacturing
Miller's Casework has streamlined and organized its methods over the years in order to provide a quick turnaround on rush orders while also delivering the highest quality and offering full customizability.
Here are some of the options we offer:
Materials: Choose between HPDL and melamine. HPDL is sturdy and is our main option for standard cabinets; melamine enables greater project flexibility and is lower-cost.
Brands: The standard brands we use are Formica and WilsonArt; however, we will provide other laminate brands upon request if you have a special desire or need.
Colors: We offer a large array of color choices, with even more available on request.
Hinges: Our standard hinges are fully adjustable 120-degree nickel-plated hinges, but we also offer 170-degree and heavy-duty five-knuckle hinge options.
Box options: We additionally offer finished ends, finished interiors, unfinished veneers, prefinished veneers, plywood cores, and internal toekick and plywood ladder bases. We can handle any alteration requests!
Give us a call today, (931) 739-9292, for all your cabinet manufacturing needs!