What is a Frameless Cabinet?
A frameless cabinet is built without a face frame, essentially a box. Because they are lacking a frame your cabinet doors will cover the box, creating a more contemporary, seamless appearance.
Frameless Cabinet Advantages
There are different opinions on which style of cabinet is superior. Truth be told, with quality materials, like the ones Miller's Casework offers, and expert installation, a frameless cabinet will provide the sturdy storage solutions you are looking for.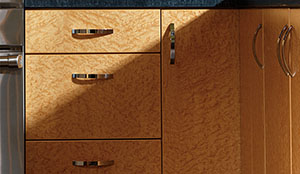 Frameless cabinets provide a more modern look. As previous stated, frameless cabinets offer a more streamlined appearance that works beautifully with more contemporary homes or offices. A seamless, flowing design that really emphasizes your style.
Frameless means more space. Because the cabinet box is its own frame there are fewer reinforcements inside of the cabinet. This allows for more space inside. More room for under cleaning products under the sink or space for a couple more glasses.
Strength in simplicity. The entire box of your frameless cabinet is made from sturdy, high quality materials that make your cabinet stronger than its framed counterpart, providing you with a cabinet that will last longer and can bear years of heavy usage.
Easy access with your frameless cabinets. Framed cabinets don't just provide additional reinforcement, the frames also take up valuable space. Cabinets that are easy to access and have the capability to store even more than framed cabinets.
Frameless cabinets are a higher-end look that will enhance any space. To learn more about how your Murfreesboro, Tennessee home or office will directly benefit from our frameless cabinets, please call today. You can reach us at (931) 739-9292. We look forward to the chance to improve your space with beautiful frameless cabinets.
Project Estimate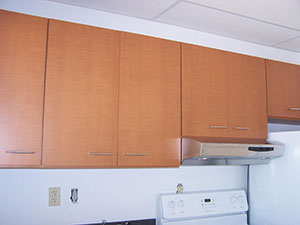 If you are interested in new cabinets to meet your increased storage needs to beautify your space, you cannot go wrong with Miller's Casework. We gladly provide our clients with no-obligation frameless cabinetry estimates. After an inspection of your space and a learning about your cabinetry needs and budget, our team will design a customized look for your property. Estimates are provided in a timely manner by respectful and qualified professionals.
Murfreesboro, Tennessee is just one of the many areas we service. Call us today at (931) 739-9292 to find out if we work in your neck of the woods!